Latin America's most acclaimed rapper, René Pérez Joglar, aka. Residente, turns his hand to filmmaking in this epic journey through his heritage. After taking a DNA test, he determines to travel to each country from which his blood flows and makes music with the local people, sharing and adapting their unique musical styles.
FilmDoo speaks to the film's producer, Eric Douat:
How did you get involved in this project?
We got into this project because my co-worker and I had a meeting at the Sundance Film Festival with our producer, who had heard of the project directly from René (Residente). We spoke about our focus in documentaries while networking and he mentioned that he had a project that could be perfect for us. He immediately called René and put him through. We had our first conversation with René at that moment and since then we fell in love with the project. We knew about René way before, because we're both from Latin America and we know how strong of an artist he is and how passionate and creative he is. So, it took just a 5-minute conversation to fall in love with this project. That's how we got involved.
When producing the film, what challenges came with the film's large scope in terms of locations and conditions?
Well I have to be honest with you, that was for René. René is amazing, he's not only a musician, but he's such a humanitarian and he's so dedicated to what he does and to people and to things that inspire him. It definitely was a challenge that he pretty much absorbed on his own with a small team. He was the one who travelled to all these locations, he was the one who spent nights in really cold places all because of the passion he has for the things that inspire him. In my position, I have to say that I had a very comfortable position from a desk supervising things from afar.
Why do you think Residente's work and mission appeals to so many people?
I mean, this is all of course very subjective but I think he's very true to what he believes in. He gets inspired by people, by causes, by issues. He's a humanitarian before he's an artist I think. He's extremely charming and smart and he's so laid-back. He definitely has his feet on the ground. So, having a conversation with him and hearing him express himself about the things he cares about completely absorbs you. Having all that in addition to an extremely creative mind, you know from the get go that only great things are going to come out of that.
From a filmmaking perspective, the film is a fascinating mix of documentary mixed with an extended music video – what was it like to make a film in this style?
We sort of let René go out to the field and do his thing. We started from a point of extreme trust and once he brought back all the material, once we saw what he was able to capture and we understood what he was trying to communicate, we got involved in trying to help shape the story and give it a bit of an arc. But, the truth is that René did most of the job. Initially we started with a different director but René knew exactly what he wanted so he took over and ended up even directing the film. I have to say, on this particular project, things were easy for us. We had to supervise from afar and then once we saw the material we just had to sit down and discuss minor details to help shape the story, but other than that things were pretty much brought to us almost assembled.
It seems that one the film's key messages is universality, of music especially. What was your key takeaway from the experience as a producer?
What I took away from the film is that we all come from the same place, we're all one big species that have a lot in common regardless of where we're from, regardless of the colour of our skin, regardless of religion or beliefs, regardless of sexual orientation. Whatever we choose we are the same and we need to understand and see that, and I think one channel of communication between all of us is music. This whole thing comes from a DNA test that René took and then he went to explore his background, where his blood comes from, and basically the message there is that we all come from all these different places. It's not a matter of whether we're white, we're black, we're Hispanic; we all come from all these different places and we might have a lot more in common than we even think.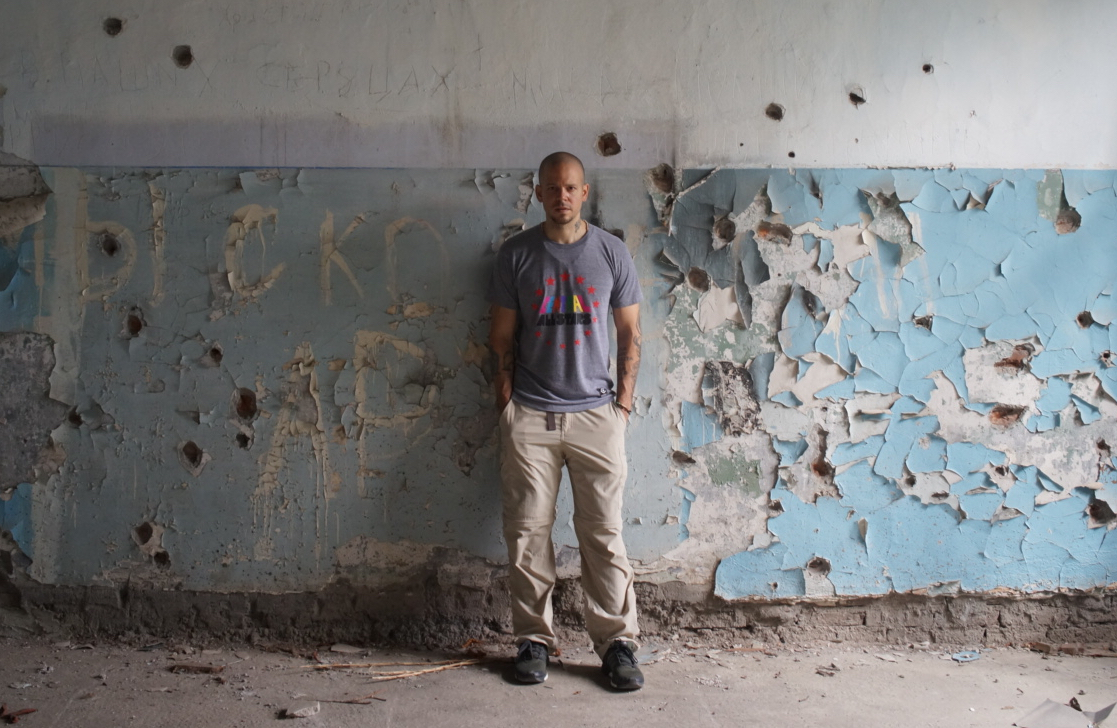 Residente criticises the overly commercial nature modern music industry – what are your thoughts on this issue?
It's hard for me to say because I'm not really in the music industry, I'm more in the audio-visual and media industries, but I think he has somewhat of a point. I don't mean to discredit any artist, I think everyone has a lot to bring to the table but I think music has become sort of, it has sort of stepped away from the true essence of the art of making music. I think René has seen this throughout his career, he has seen how, it's all about making all these hits and it's all about radio and it's all about image and it's less and less about the music. So, I think through this project he was trying to prove that point and trying to give those musicians who never see the light of the industry a sort of window. So, while I'm not a part of that world, I do think that René has a point and he proved that point by showing all of these incredibly talented musicians that would never be able to get a platform otherwise.
The film explores the often dark and complicated history of Puerto Rico, René's homeland – will the film ever be screened in Puerto Rico?
It's actually a funny story, it was picked for a film festival that was going to screen the film in the Dominican Republic and Puerto Rico but the whole thing had to be postponed because of the hurricane. Finally, the film was able to screen last week and it's going to screen next week as well. So, Puerto Ricans have the chance to go to theatres to watch the film, fortunately.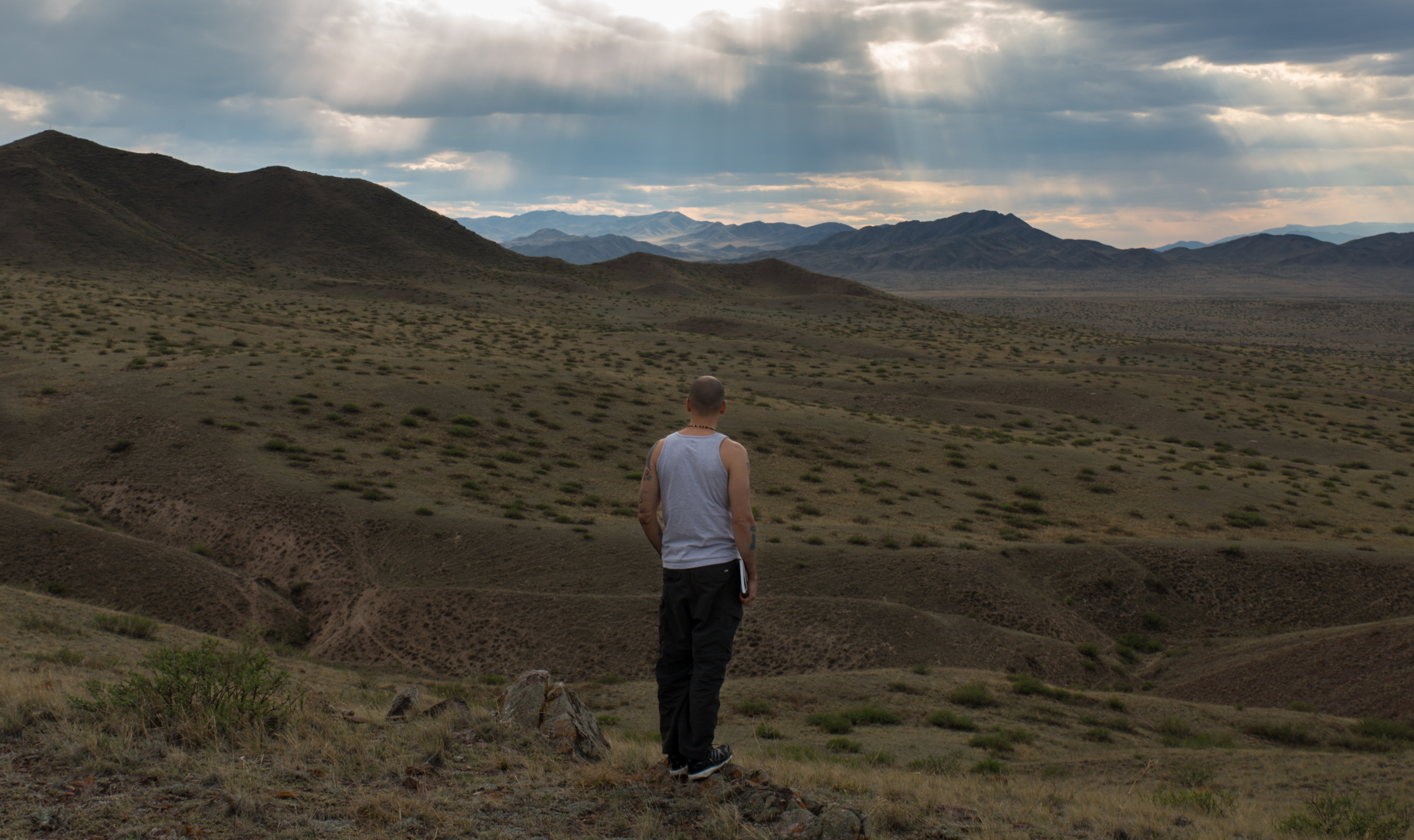 Are you currently working on any new projects?
Yes, I'm part of a division called Story House Entertainment, which is a division of the UniVision network in the US. We develop premium content and I'm in charge of the whole factual division within Story House Entertainment and we are involved in multiple projects, as we speak we are in conversations with René to explore other projects as well. So, we are constantly looking for and developing new projects. We are currently working with big distribution companies and production companies for partnerships and co-productions. So, yes we're very active.
So, René is going to continue making films himself too?
René is a multi-disciplinary artist and he wants to be involved in a lot of things. He's actually shooting his own music videos, as part of this album he shot 2 or 3 of the music videos that have been out. The last one was an incredible story: he went to Lebanon to shoot the music video for the song 'Guerra', which means 'war' in Spanish. He shot with real Syrian refugees. So, he's definitely involved in filmmaking from directing his own music videos to doing this documentary, and now exploring other formats as well. He's incredible, he's a writer, a composer, a performer, a director, he's incredible.
Catch Residente at the Doc'n Roll Film Festival on November 17th at Picturehouse Central. Tickets available here.