Federica Di Giacomo's documentary Deliver Us (Liberami) explores the practice of exorcism within the Catholic church in Sicily. The prolific Father Cataldo is avidly sought after to perform these rituals of demonic expulsion and the film explicitly depicts his ceremonies, while silently allowing its audience question the practice's morality. Often, it seems, desperate people turn to exorcism as a last resort following psychological issues or other ailments that they don't understand.
FilmDoo speaks to the film's director Federica Di Giacomo:
Before you made the film, what were your own thoughts on exorcism and were you aware that it was so prominent? 
I didn't believe in Satan and I'm not a Catholic, exorcism was very far from my intellectual horizon. I discovered it was a fantastic point to enter into the question of religion and belief, it wasn't to judge if it exists or not, but how you can interpret their disease. I now have more doubts than before, but I think that having doubts and questions is a good state of mind to be in.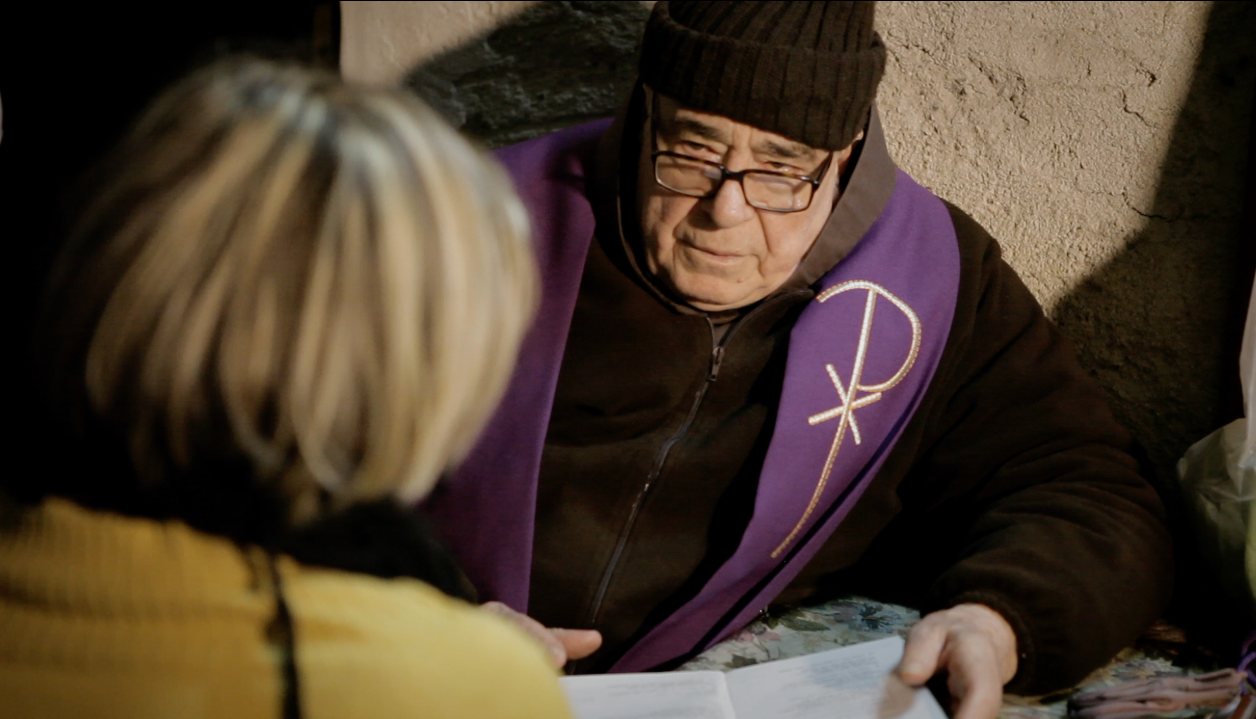 How did you learn of Father Cataldo's practice?
I did a lot of research and got to know many priests, one day some people told me they were going to a priest that was really great with demons and passionate about people. We travelled from Sicily to Palermo with them to meet him. It was a longer story of admiration but I began to appreciate his character and in our work, I think it's especially a very good character for the film.
Some people seeking Father Cataldo's help mention that they have already met with medical or psychiatric professionals – in this way, do you think that they have turned to exorcism because they are desperate to find a cure for something they don't fully understand?
Yes, it's a very complex issue, it isn't just psychological, it's also spiritual and there isn't a medical category that can fully understand it, currently. Which means that there's a need for a more irrational answer like Satanic mass.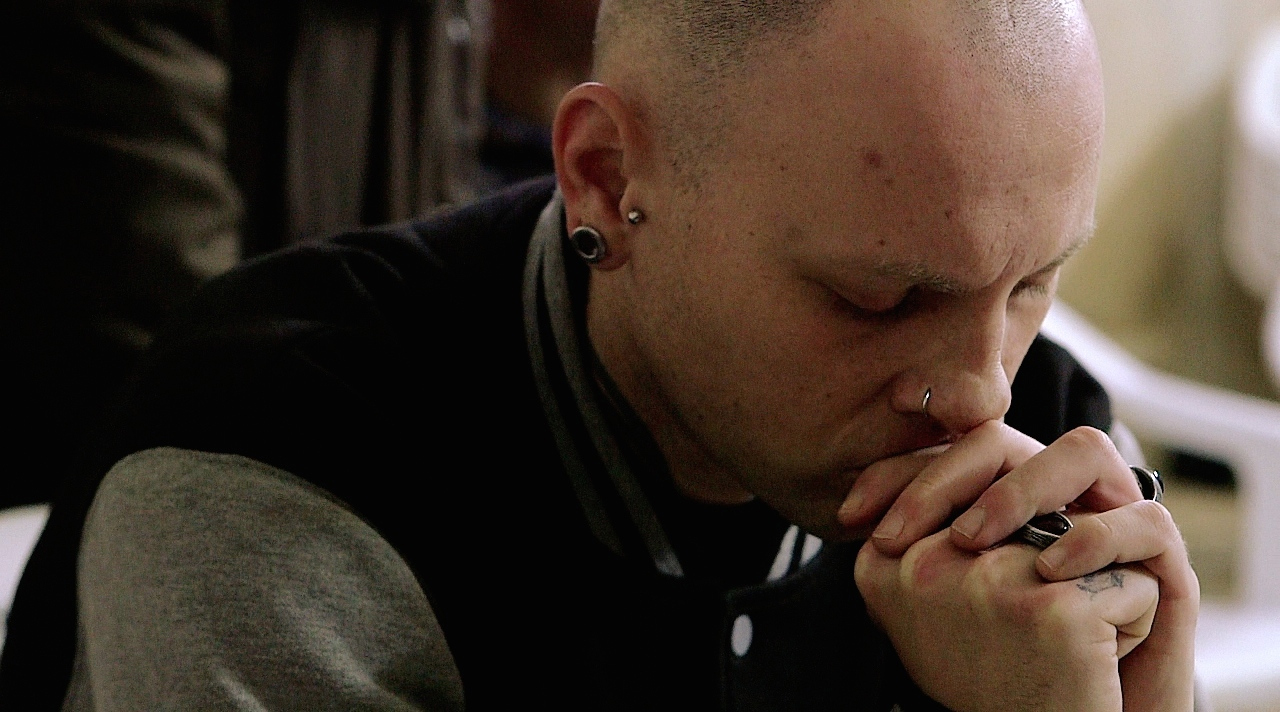 How did people react when you asked to film them being exorcised, and how was this experience for you as a filmmaker?
The first one was a reaction of curiosity about the film, they didn't yet have trust in us because they didn't know us. As they saw our good relationships with the priests and that we were trying to understand them and not judge, after a while they began to talk to us like we were one of them, and it became as though it was common research between us.
How did your own views on exorcism change during the making of the film?
I'm not Catholic and don't believe in Satan but it's an issue that is very complex, what we see in film of exorcism, does not reflect the reality and we were in a continuous discussion throughout filming and discovering new, interesting and philosophical things every day.
Are you currently working on any new projects?
I am currently working on another film, but I can't say what it's about yet.
Deliver Us (Liberami) is in cinemas 27th October and on DVD 30th October.