This week we bring you some new releases from Mongolia and Romania, as well as a pair of documentaries from Poland and the Philippines.
I Love You, My 18 (dir. B. Tamir and E. Aldar, Mongolia)
A modern day 'Romeo & Juliet' tale unfolds at the ice rinks and pool parties of Ulaan Baatar as teenagers Misheel and Khulgee, a UFC fighter and a violinist, fall head over heels for each other in what can only be love at first sight. However, as Khulgee's boxing club faces an economic crisis, he is drawn into criminal activity which puts his and Misheel's relationship into a tailspin.
A gorgeous-looking, refreshingly energetic portrayal of teen romance and all the emotional highs and lows that come with it, I Love You, My 18 is a very Mongolian look at adolescent desire, making it one of very few films from the country exploring the subject.
Watch I Love You, My 18 on FilmDoo
Aldar is a succesful businessman. He gets to take a beautiful girl home in a bet with his friends in the bar. The girl was in a big trouble with a local mod and Aldar gets involved in order to keep her safe. Protecting the girl gets him a big reward – Aldar gets thrown in jail with a false raping charge. The cell boss did not like Aldar from the start, because he would not yield to his wishes. The cell boss makes Aldar's life a living hell in the jail cell. Stranger enters the cell and fights to take control of the jail cell and declares himself the new cell boss. The new boss takes Aldar under his protection and advices him to find a way out of the jail and take his revenge. Aldar finds out that his best friend was behind everything to get his land for the mob. His friend own a big money to the mob, but the mob did not want money , only Aldar's real estate. Aldar needs to fight to clear his name after getting out of jail.
Watch Double Crossed on FilmDoo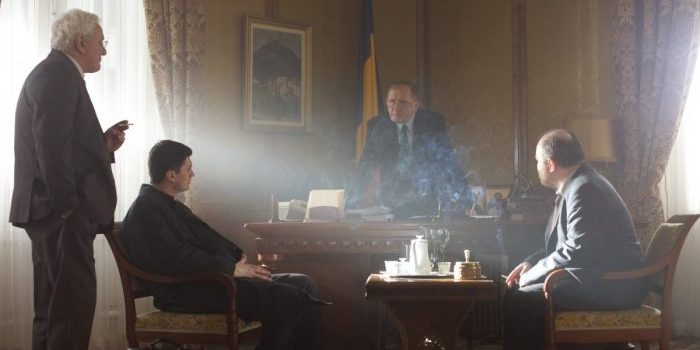 Why Me? (dir. Tudor Giurgiu, Romania)
Cristian, a young idealistic prosecutor whose career is on the rise, tries to crack a case against a senior colleague accused of corruption. The dilemma of choosing between his career and the truth weighs heavily on his shoulders. Looking further to solve the case, he enters a danger zone paved with unexpected and painful revelations.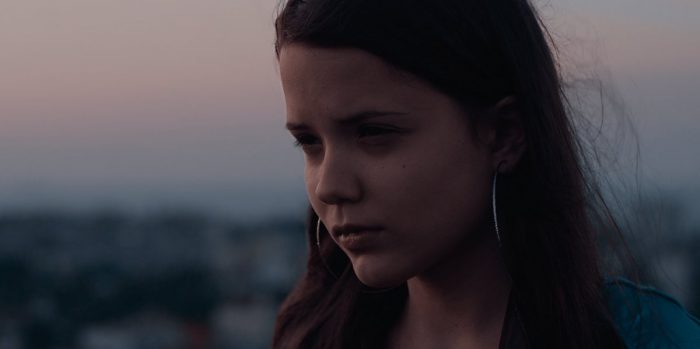 The World Is Mine (dir. Nicolae Constantin Tanase, Romania)
Larisa is 16 and lives in a city by the sea. It's a small city, where gossip and news spread fast. It's a city where your image and influence, "manelele", money and power are all that matters. And Larisa… wants it all. And even if she doesn't have it, she fights for it. Larisa believes in herself. She knows that she deserves better. She is convinced that it's worth doing everything it takes to fulfill her dreams. And for her courage and recklessness – we love her.
Watch The World Is Mine on FilmDoo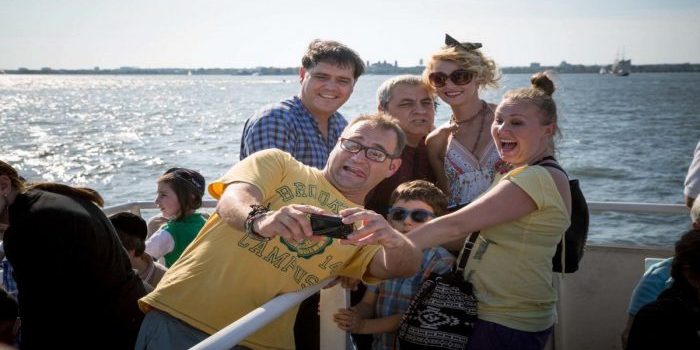 Romanian actors are invited by the NY-based Romanian Cultural Centre to perform there "Carnival Scenes", a Romanian old-time classic, with the occasion of Romania's National Day. They all have their own hidden agenda while being in New York, as this could be a unique lifetime experience which might change their life forever.
Watch America, Here We Come! on FilmDoo
One worker in a bankrupt factory finds an unusual solution to save his co-workers from unemployment. If it doesn't work the factory will be privatized and sold to a French company planning to convert the plant into a snail cannery. Only 300 of the 3000 workers will keep their jobs.
Watch Of Snails and Men on FilmDoo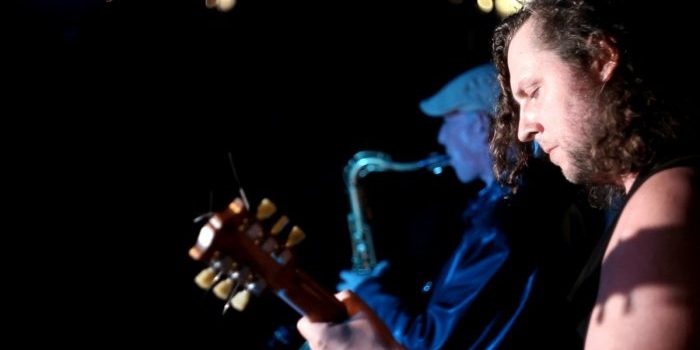 The Internal Ear (dir. Magdalena Gubala and Szymon Uliasz, Poland)
The film The Internal Ear poses questions related to the nature of improvisation. The protagonist of the film is Mikolaj Trzaska – saxophonist, bass clarinet player, harmonica player and composer. His artistic biography, an independent path he has been pursuing in an uncompromising way, is both the starting point of the film and the storyline bonding together the multilevel narrative of the documentary. Trzaska is undoubtedly one of the greatest personas of the Polish jazz music scene. Trzaska's artistic work is a universal theme since it is characterised by a specific to artistic disposition anxiety and ambivalence: relentless search for a self-aware language and losing yourself as the necessary means of immersing yourself in the music element.
Watch The Internal Ear on FilmDoo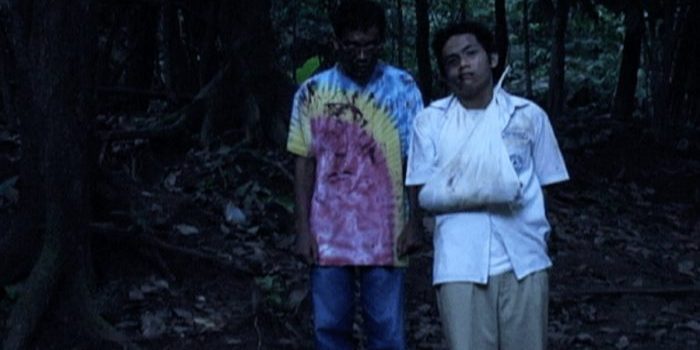 Autohystoria (dir. Raya Martin, Philippines)
Through present-day reenactment, Autohystoria tells the story of the Bonfacio brothers, two revolutionaries who were raided, captured and tortured deep in the jungle by rival insurgent Emilo Aguinaldo in the Philippines. The brothers were tried and executed for treason in 1897.