This week we bring you a bonkers new film from Japan, a raunchy relationship comedy from Germany and a revelatory documentary from Egypt.
Haruko is a girl who prefers to cuddle up to her old-fashioned TV set. In this wondrous story, a television can transform into a man: and this is by no means the end of the strange cheerfulness.
Watch Haruko's Paranormal Laboratory on FilmDoo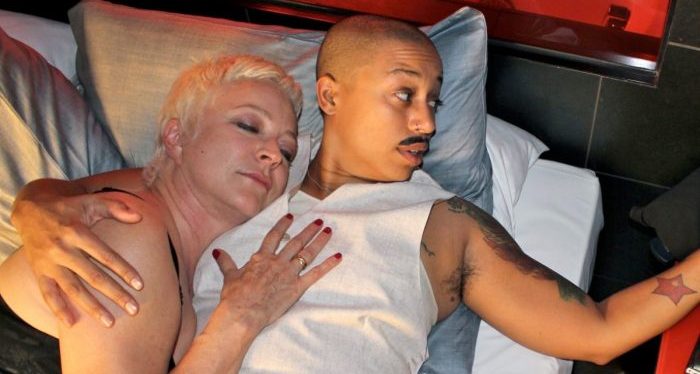 With things growing a bit stale in the bedroom, lesbian couple Claudia and Dylan agree to seek sexual experiences outside their relationship. Dylan discovers new pleasures at a sex club, while Claudia, in drag as Claude, finds a surprising partner.
Watch Mommy is Coming on FilmDoo
Four young Egyptian women with different social background who are sovereign, eloquent and determined.
We see the street activist Sharbat, who was kicked out with her kids by her own husband due to her political engagement. We follow the path of Fatema, who is an active Muslim Sister and mum of three little sons at the same time. We experience the struggle of Amani who runs her own radio station and a publishing company trying to enhance more women rights. And we are with the Nubian May when she starts a development project in the conservative South of Egypt.
Their fight for justice and gender equality leads to constant clashes with their men-dominated surrounding. Nevertheless they keep going and that's what the movie wants to show: Their courage, sensitivity and their willingness.
Watch Private Revolutions – Young, Female, Egyptian on FilmDoo