Director: Søren Balle
 The Sunfish marks the propitious feature-length debut from Danish director, Søren Balle, who presents a character-driven drama following the life of Kesse (Henrik Birch), a third-generation fisherman living in a small coastal town in Northern Jutland. Following a financial recession and the emergence of new fishery policies, Kesse and other local fisherman find themselves struggling to compete with larger fishing companies. Kesse desperately tries to hold his life together in financially uncertain times. Due to government-imposed regulations after a decline in sea life, he is only able to catch his government-set quota of fish. In an act of desperation, Kesse and his brash apprentice Lars (Lars Torpp Thomsen) turn to illegal fishing in hopes of keeping their livelihood afloat.
Beneath the film's gloomy exterior lurks an unexpected love story. From the start of the feature, Kesse is constructed as a cold-hearted and uncouth man. The opening sequence intercuts between close-ups of Kesse in the cockpit and the fishing trawler, isolated in the middle of the sea. The juxtaposition between the open and claustrophobic spaces feels purposeful and symbolic, providing us with the notion that Kesse is trapped within the lonely world he has created for himself.  Despite an abundance of daylight in each shot, the film embraces a dark, gritty colour palette, which further suggests Kesse's life is cold, mundane and monotonous. This changes with the emergence of the warm-heated and attractive marine biologist, Gerd (Susanne Storm).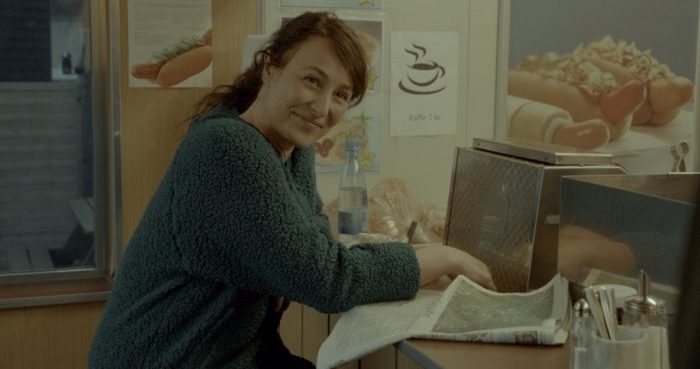 Sceptical of outsiders, Kesse rejects a proposal for additional quotas in return for allowing a biologist to study with him; this decision changes upon the revelation of his increasing debt. Kesse and Gerd's excellent chemistry enables and excels the romantic subplot, which further allows Kesse's character to develop. As their romantic relationship develops, so does the film's tone and aesthetic. The dark overtones which once clouded each shot are replaced with bright, warm colours, which are suggestive of Kesse's newfound happiness and lease on life.
Although the film suffers from a slow pace and a mundane subject matter, it remains captivating. As new narrative threads develop, so does the spectator's interest in the film. Despite this, the film ultimately lacks a strong story to tell, often finding itself dwelling on singular issues for extended periods of time before progressing to towards their predictable conclusions. As the snowballing narrative draws to its endpoint, you cannot help but feel as if the narrative is just starting to get off the ground. Rather than delving into the complexities of a man who lost his home, his livelihood and effectively his life, the film decides to end on a high-note as Kesse travels to Copenhagen to pursue his love for Gerd, which provides an arguably unrealistic and dissatisfying conclusion to an otherwise realistic and interesting story.
The Sunfish's strengths lie in its key performances from Henrik Birch and Susanne Storm, its cinematography and its score. All of these elements blend together seamlessly to generate the raw, realist drama that carries the film. Despite these strengths, the film lacks any real attempt at innovation. Its standardised narrative structure creates a level of predictability, which unfortunately places The Sunfish within a sea of unmemorable contemporary dramas. Although the film is an enjoyable watch, it lacks replay-value and a means of distinguishing itself from its competition in an already overcrowded genre.
FilmDoo Also Recommends: