By Stephanie Hotz
Director: Martin Larsson
Cannes Film Market review
Martin Larsson's first feature-length film and dark comedy, Becker – Small Town Gangster, follows Johan Becker, an entrepreneur and businessman committed to the economic and social well being of Tingsryd, a small municipality in Sweden. Becker runs various businesses, but aside from his day job at a furniture store, the film never fully details his other pursuits, instead leaving viewers to assume what different types of (potentially illegal) work he may be involved with.
The film does a fantastic job of making Becker a likeable character, depicting him as a 'gangster' with a heart of gold. Despite the shady aura of his side-businesses (usually under-the-table), it is clear from his choice of gigs that Becker is committed to serving his municipality, be it building an ice-skating rink, fixing the roof of a school, or delivering goods to convenience stores. Glimpses of his deeply paternal nature are seen in his dialogues and business relations, creating a contradictory persona (between gangster and father-figure) that provides the film with its main source of irony and comedy. The film also alternates between scenes, to an almost jarring degree, in which he forcefully threatens locals to stop doing business with his competitors, and those in which he takes care of his daughter, employee, and business partner.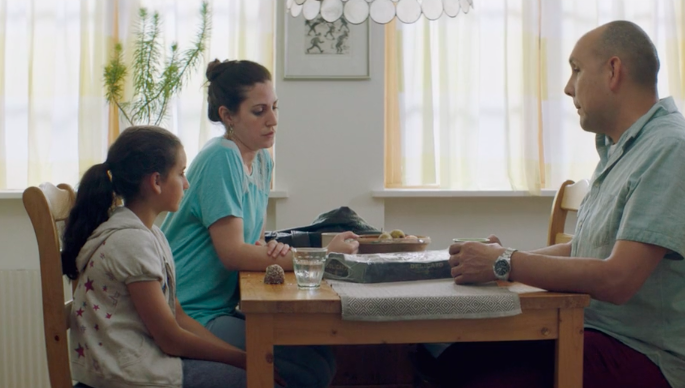 The ambiguity of the plotline and Becker's persona may at first feel confusing for viewers, but it fits strikingly well with Larsson's stylistic choices. The film is shot in a way that mimics a documentary aesthetic to allow viewers to truly feel like a voyeur—secretly watching the life of an ambiguous businessman from the safety of their home or theater. Most of the film is shot with a handheld camera that emphasizes the movements of the characters walking or driving to their destinations, and these scenes are often punctuated with still long-shots that mimic the point of view of someone observing the characters from afar.
In other passages, the camera feels even more explicitly hidden from the protagonists; for example, there are scenes in which the camera lingers behind shut doors and records the characters' audio from an adjacent area or room as if secretly filming. This documentary aesthetic offers a style through which the film shows its viewers a glimpse of Becker's life from an observational perspective, rather than directly providing them with background information.
Perhaps the most charming aspect of the film is that, despite Becker's obstacles and losses – much like the difficulties depicted in other gangster or mobster narratives – the film offers many moments of relief in which Becker and his business partner are shown as normal, everyday men. So, despite some difficultly in following Becker's ambiguous various lines of work, these moments of humanity and humor offer a refreshing depiction of the life of a 'gangster'.
FilmDoo also recommends: