By David Pountain
Interview translated by Kiradit Sachdev
Navigating delicate territory with appropriate restraint and sensitivity, Jun'ichi Kanai's Again is a story of teen rape and its psychological repercussions that strikes a difficult balance. Without opting for easy answers or downplaying the devastating effects of rape, the film suggests the possibility of a gradual, difficult process of recovery for the young Hatsumi (Aoi Yoshikura) after she is attacked by local boy Ryutaro (Yûya Yagira) – an incident that leaves her traumatised and burdened with mixed emotions for her friend.
We managed to speak to writer-director Kanai who gave his take on this poignant and nuanced work.
Were there any specific true events or news stories that inspired this film?
There was one case where an underage male perpetrator and a female victim had a meeting to discuss the incident and they made a promise to ignore each other if they meet each other again in the future. This is one of the episodes we got from interviews and was incorporated into the film.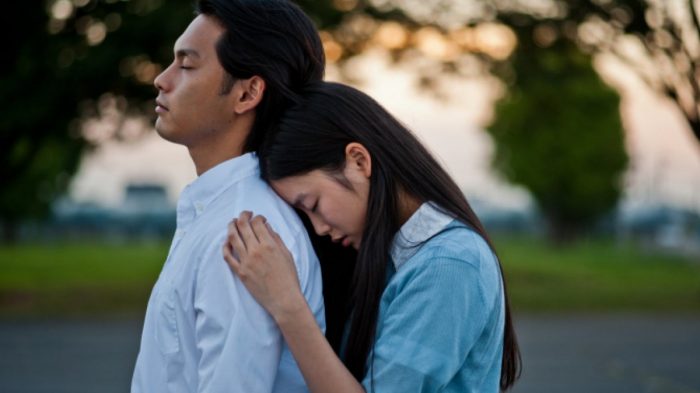 The film features a powerful performance from star Aoi Yoshikura. What was it like working with the actress to help her understand the complex emotions of her character?
This film was shot in a mere 13 days. Most of the scenes were filmed in order. This is Ms. Yoshikura's first film as a main character, so I thought it was necessary to film the scenes in the right order, to capture her raw emotions and the real expressions of her face. Before filming, she said she did not want to pretend in this work, so we tried to capture her real feelings.
Again takes place against the backdrop of a small rural town. What do you feel this setting adds to the atmosphere of the film?
I thought it was necessary to have the rural setting of beautiful landscapes during the day and compare it with the darkness of the night. The beautiful green scenes and the dark nocturnal scenes represent the feelings of the two main characters.
I feel Again offers a very balanced perspective on the issues. Was it important to you that the film acknowledged the different ways of looking at this story?
The main theme of this work is the ways in which an opportunity for people to directly meet and speak can help people to move on. This theme is not something we creators push onto the audience but I think it is a feeling that viewers can perceive – so I am happy that a balanced view could be given.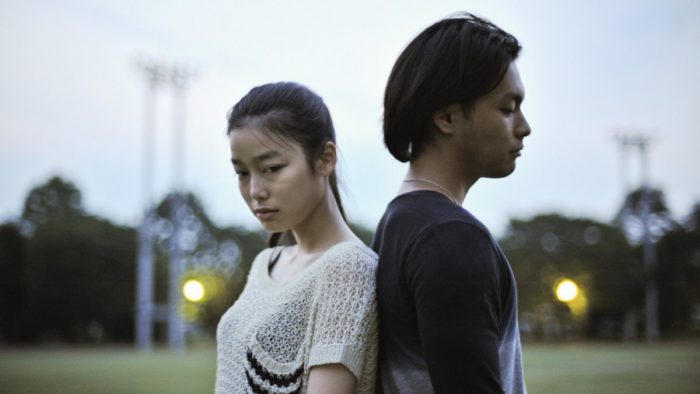 Are there any particular filmmakers that you feel strongly influence your work as a director?
There are many. Japanese directors such as Mikio Naruse, Yasujiro Ozu and overseas directors such as Clint Eastwood, Ken Loach and Wim Wenders.
Are you working on any new projects?
Currently I am working on a story about a relationship between a daughter, suffering from leukaemia, and her father. Although it is a serious theme, I would like to include comical aspects as I want it to be a mixture of laughing and crying.
Watch Again on FilmDoo
Original Japanese Interview:
作品に盛り込まれた本当にあった出来事とか、何かの事件にインスパイアされたとか、ありますか?
とある傷害事件で、加害者の少年と被害者の少女が、事件後に実際に会って話し、交わした約束があります。それは、今後街中で会ってもお互い無視する、という約束です。取材で得たそのエピソードを作品に取り入れています。
主演の吉倉あおいさんは力強い演技を見せました。この役の複雑な心境をどうやって演技指導して、吉倉さんに理解させたのですか?
今作は13日という短い撮影期間でしたが、ほとんどをシーン順に、順撮りで行いました。吉倉さんはこの作品が初の主演作品でしたが、彼女のありのままの感情、表情を撮っていくためには、順撮りが必要だと思いました。彼女は撮影前、この作品の中で嘘をつきたくないと言っていたので、そのリアルな感情を撮影していきました。
本作の背景は小さい田舎町。この田舎町の設定はどう作品の雰囲気を作り出しましたか?
田舎にある、日中の綺麗な風景と、夜に訪れる暗い闇の対比がこの作品に必要だと思っていました。緑の綺麗なシーンと、夜の闇のシーンが、主演二人の心情を表していると思います。
本作はテーマに対してバランスが取れた見方をみせたと思います。この出来事のあらゆる面から見せようというのは、あなたにとって重要なことでしたか?
今作の根本的なテーマは、人は直接会って話すことによって前進できる可能性がある、ということです。テーマは押し付けるものではなく、感じ取ってもらうものだと思っているので、バランスが取れているという見方をしていただけるのは嬉しいです。
監督としての自分が影響を受けた映画製作者はいますか?
日本の監督では、成瀬巳喜男監督、小津安二郎監督、海外ではクリント・イーストウッド監督、ケン・ローチ監督、ヴィム・ヴェンダース監督など、多数います。
いま取りかかっている作品を聞かせてください。
白血病にかかった娘と、その父親の関係を描いた作品です。テーマはシリアスな面もありますが、コミカルな要素も取り入れた、笑えて泣ける作品にしたいと思っています。
Banner image from Mask9.com