By Jessica Duncanson
Toronto International Film Festival review
Director: Shoja Azari
Simple Little Lives sees a group of friends come together for their annual hog roast – an event that their families have been doing for generations. This year, however, there is a stranger whose presence is not entirely welcome. As the characters get drunker and more wild, the strained group relations become more and more evident. The film's tension builds and builds in a subtle but monumental way, with unruly violence always seeming all too likely to erupt.
Christopher Sears give an exceptional performance as Carter, the outsider with a secret. He perfects a character that appears both to try too hard and to be unpredictable. He is outspoken and egotistical and receives a mix of praise, jealousy, and distain from the other characters.
The tender narration of an unlikely character provides questioning morality in an otherwise aggressive and unpredictable atmosphere. She contemplates at what cost the characters' "˜fun' comes and how they ever got so hardened. These unanswered questions compliment the sense of much unsaid. That is, while the roots of certain tensions are revealed, it also feels as if there is a store of undisclosed conflict and bitterness that has built up over the years. In this way, the masterful tension succeeds in being greater than itself.
One conflict that is evident is that between tradition and modernity. For example, aggressive hard-man Hank (Brock Harris) believes in the importance of self-sustainability over money making. What's more, the lack of phone towers benefits the lush environment but proved fatal for one couple in a car crash. This dichotomy is manifested physically through Hank and Carter and provides for an inevitable strain between them.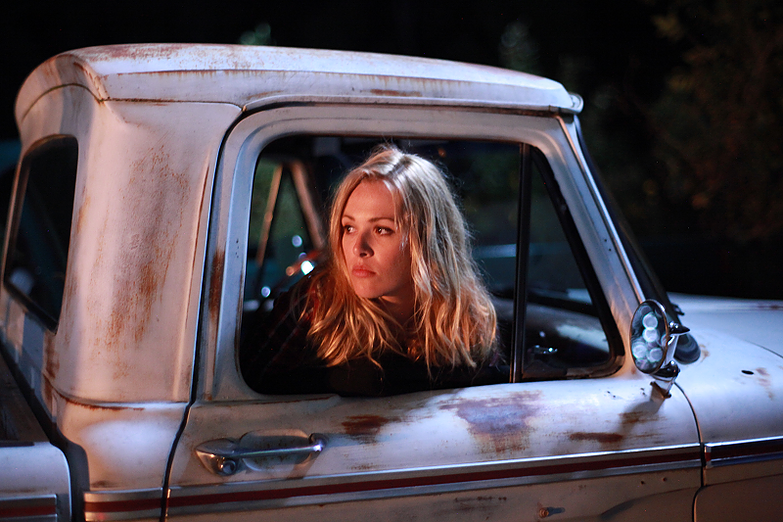 In enclosed greenery, with only the light of the fire providing illumination throughout most of the film, there is a deep sense of being cut off from real life. It is as if the night brings with it its own separate, unconnected world. In this world, the characters are free to do whatever they want or to be whoever they want. For example, when daylight finally breaks, one character then remembers that she's got to go and check on her kids.
Overall, the film shows us that the condescending comment that the characters have "˜simple little lives' is quite unwarranted. While they may forgo certain elements of modern life that many city dwellers find essential, the same interpersonal struggles plague them.
Recommended viewing on FilmDoo: