Taiwanese director Wu Wuna is not one to shy away from laying her personal life bare in her work. Seeing as the death of her mother actually led her to discover documentary making, her filmmaking pursuits are inextricably linked to her own experiences. However, the deep connections she makes with her subjects reveals a profound desire to understand the lives and struggles of others.
FilmDoo talks to her about the importance of documentary making.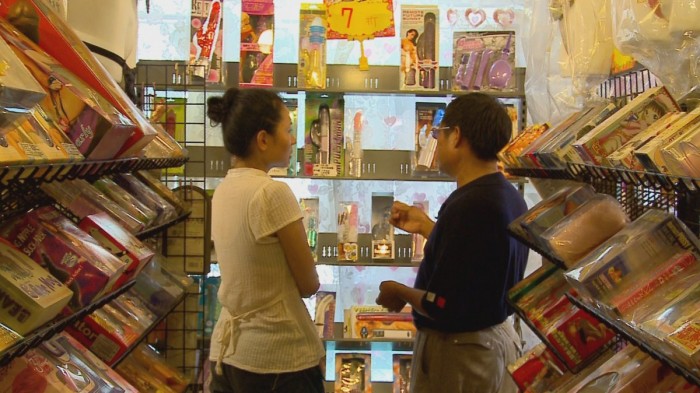 Why did you decide to focus on documentary making and would you ever consider making a fictional film?
Actually, when I was young and in university, I wanted to be a director of fiction at first. I didn't really know what documentary was at all. Then, after I graduated from school, I learnt more about documentary because I worked for the documentary director Zero Chou. I learnt a lot from her. When my mother died I was extremely sad and she encouraged me to study at Tainan Art School, not really to be a student or even to learn anything, but to calm myself down. It opened my eyes to the art of documentary. It became a way to know myself and my life better. Then I made my own documentary and it really helped me a lot. I had a great desire to understand how other people go through life. I didn't have that much to say, I just wanted to understand and admire others. When I have something that I really want to say, then I'll consider making a fictional film.
At the beginning of Happy or Not you tell us that you were still an amateur with the camera during the film. How would you say your filmmaking has changed and developed since then?
My filmmaking has definitely developed a lot. I'm not only a director, but a producer too. I also train my co-workers in filmmaking. Although, I do miss the time in which I made Happy or Not. I didn't know much about documentary making then but I also didn't have any limits for what a documentary should look like. The heart has a great desire for knowledge.
Your films are often very personal; do you always feel comfortable sharing these things with your audience?
Well, most people give me very good feedback but there are still some that are quite critical. In this way, I don't always feel comfortable. Although, most of the time I feel very happy to share things with people. It's really interesting to know what people think and what they do after watching my movies. People have been encouraged to do things in their life, such as get married or try to understand their father better. This always encourages me to continue making films.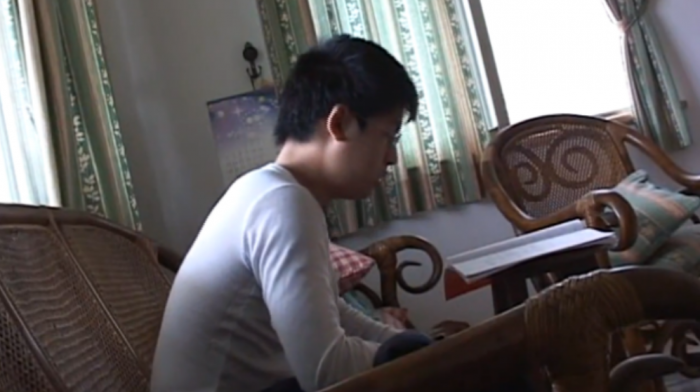 In Happy or Not, Mrs. Zhu states that 'filming is meaningless' and that it cannot change anything. What are your thoughts on her comment?
What she said had a great impact on me. I felt sad and useless for a while. I thought about this question again and again. Of course she agreed to let me show the film nonetheless. Several months later I invited her to join me at a screening and share her thoughts with me. She said that the film was a record of her family's difficult but sweet moments which were very important memories for her seeing as her son was unlikely to return from the psychiatric hospital. But I still think about the question: how can a documentary help people? I think the more I share a film with people, the more the film will be worth. Also, I think the mentality of the director is very important. Film is an art in which the audience sees the world through the eye of the director. I think increasing my own rationality and improving myself will help me to understand life more.
When you discuss your mother's illness in The Dream Never Sets, we can understand your motivation behind Change. What's more, the story of your difficult love life lets us see why you wanted to make Let's Fall in Love. What was your inspiration for Happy or Not?
Happy or Not was my first long length documentary. At that time, I just wanted to know about the difficulties people have to go through in life because I was suffering after my mother's death and my own life had become very hard. I didn't choose the topic of schizophrenia, it actually chose me. A friend of mine is a social worker and she told me about the characters in Happy or Not. She asked me if I wanted to make a movie about them. I thought that it was great and exactly what I wanted to make. At the beginning I didn't want to put my personal experiences in the film. Although, after I got to know the characters and made an effort to understand how they felt, they asked me about my life and found it really interesting. So, I gave them my camera to play with. I wanted them to feel comfortable and natural with the camera. Then I think they had a really good time with me. I think it's very important to let people feel comfortable in front of the camera.
Many people in the Western world connect Chinese language cinema with epic martial arts films; do you think it is important for the world to see the real Taiwan?
Yes, I think it's important to help the world know more about Taiwan through documentaries. There have been lots of good Taiwanese documentaries. I believe that people will love them when they see them but they just haven't the chance to. I really love a documentary called Bluffing. The director is a friend of mine. I love the film because it's full of humour and friendship, but it's sad at the same time. It's real and deep.
In Let's Fall in Love, we see you seek the services of matchmaker Ms. Chen – was this successful?
Yes, she found a husband for me and we now have 3 children.
Are you currently working on any new projects?
I finished a project recently so I'm on vacation now! In the future I will complete the post-production work on Let's Fall in Love 2.