"There are multi-award-winning films that we're missing out on and, as a filmmaker, I know how difficult it can be to get distribution."
With FilmDoo currently in the midst of an exciting crowdfunding campaign on Seedrs, we thought we'd take the opportunity to get to know the team a little better. Today we'll be speaking to Head of Innovation Maxim Jago.
So your role at FilmDoo is Head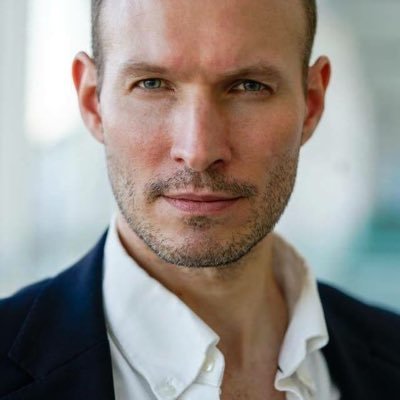 of Innovation. Care to expand on that title?
My role is to look at the overall user experience and identify ways for us to improve that. So, above and beyond the simple mechanism of people looking at films and enjoying them, we've also got to look at the way they discover those films via our service and look at ways that we can expand on that experience further down the road. I'm a big fan of roadmaps, so my role is to look at features that we can include, what we can develop, what it's going to cost, how practical it is and whether it's really going to make a difference for our users, and, most importantly, I find ways of expanding on our core offering of giving people access to films that otherwise they might never get to see.
Specifically, it's things like: How does the search work when you come to the page? But also things like: What kind of relationships can we build with partner companies? How can we work with film festivals? How can we make our service available? So it's a very broad-reaching role and it requires me to focus heavily on my technology skills and experience but also on my business experience and looking at ways of partnering.
How did you first hear about FilmDoo?
I was giving a presentation at the Raindance Film Festival about the future of media technology – I share my time between working with FilmDoo, directing films and also speaking as a futurist. For the presentation, I was saying that I think the flowering of the information age is access to big data but the fruit of the information age is a curation of that data, and, as time moves on, managing data and curating it in such a way that it becomes useful for people is going to become an increasingly important thing. And Weerada (FilmDoo co-founder Weerada Sucharitkul), who happened to be in the audience, came over and spoke to me afterwards. Then we met a couple of days later to talk about FilmDoo as a concept and I've been involved with the company ever since.
And what made you take an interest in the company?
I think, for me, the core message is that incredible films are made every year, all around the world, and, particularly in places like Britain and North America, we never see them because they don't get distribution for lots of reasons, a core one being that there's a tendency to only distribute English language content. It's one of the reasons we miss out on a great deal of fantastic music. You'll notice that British radio stations pretty much exclusively play English language lyrics but there's a lot of fantastic music out there that we're not hearing. And I thought that it was a very valid point that there are multi-award-winning films that we're missing out on and, as a filmmaker, I know how difficult it can be to get distribution.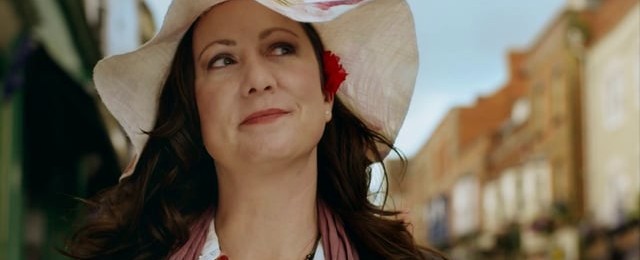 I also think that it's kind of a right-time-right-place thing because viewing habits have changed in the last three years. If someone said that they watched a film on their laptop, it would be as unremarkable as saying that they saw it on their TV. A few years ago it was still a remarkable thing. I think now audiences care less about the screen they're watching things on and what they really want is access to content. That's what we're doing.
You've mentioned that you're a filmmaker yourself.
Yeah, that's right. I've directed thirty short films, I'm developing a couple of features now and I won an award for a feature film script I wrote.
And you're fundraising at the moment?
Yeah, we're raising finance right now for a feature film project, a gorgeous psychological thriller called Jolie's Garden. What's interesting about it is that it's kind of a meeting between two worlds for me because, as a storyteller, it's a beautiful psychological thriller. It's about a girl who lives in an underground garden and who has only known the garden and she doesn't know that the garden's artificial or that she's blind or, for that matter, that she's a prisoner. The story's about why she's there and what happens to her. What's interesting about the project is that we're shooting 4K for cinemas, so very very high quality. If there are any technical readers, we're shooting 16-bit 4K RAW. But then we're going to shoot 360 for virtual reality headsets – same script, same cast, same location. It's a one-room film. Everything takes place in this very large underground garden, a massive space. Then we're going to put all the cameras away and we're going to invite live audiences to experience the story as immersive theatre.
For me it's very interesting because we're crossing boundaries, we're trying out different media, but the story itself is fantastic. The budget for the film is £250,000. We need £150,000 from investors but, because we've pre-qualified for the UK tax scheme SEIS, it actually only costs £75,000. So it's very favourable conditions at the moment for film investment and we're pretty confident. We've got interest from Fox in the VR version for distribution, we've already cast three of the roles and it's going really well.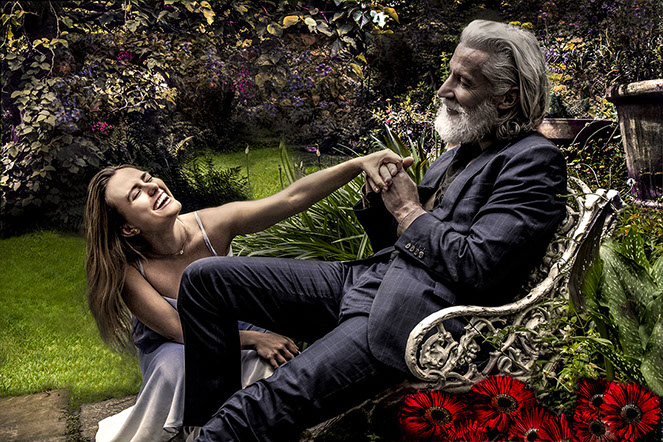 What do you think the future holds for FilmDoo?
Now that the distribution landscape has changed, rather than just changing, I think that what we're going to see is a massive increase in the amount of content that we have. We're gonna see some really genuinely innovative new features that you won't be able to get anywhere else and the stuff that we have lined up is pretty spectacular. We're already getting a tremendous amount of visitors to the website – I think we're on about a quarter of a million a month now – and that's going to increase. I probably shouldn't go into the details now but we're developing some really big partnerships and I imagine that, fairly quickly, we're going to get upwards of a million users. I think that those partnerships will lead towards greater awareness within the industry as a whole and I also see us developing other platforms. We'll be expanding our presence, we'll be expanding our user base and our feature set, and I think the next year is going to be the most exciting yet for us as a company.
We're almost finished but any final thoughts?
I think, these days, access to the logistics that one needs to produce technology like the platform that we've developed, the website itself, the design, all that kind of stuff – that's just the mechanics of running a company. What really sets FilmDoo aside is the team. The people that we've got working with us, the people that are building the catalogue, having those meetings, developing the technology are really spectacular and I think, if you look at every individual that's working with us at FilmDoo, you can see why we're so glad to have them along for the journey. It really is the team that makes the difference.
Maxim's Top 4 Non-Hollywood Films:
To Learn More about FilmDoo's crowdfunding campaign, click here.
Watch FilmDoo's Crowdfunding Video Here: