By David Pountain
As the son of legendary director Nicolas Roeg (Don't Look Now, Performance) and iconic actress Theresa Russell (Bad Timing, Insignificance), actor Max Roeg has a rich cinematic history in his blood that he began adding to in 2008 when he landed his first major film role in acclaimed gay coming-of-age drama Dream Boy. Now Roeg is starring in Seattle Road, the ambitious story of a young couple experiencing ever-worsening fractures in their relationship catalysed by drugs, art and other trying outside circumstances.
Speaking to FilmDoo, the London-born actor discusses this new feature film and more.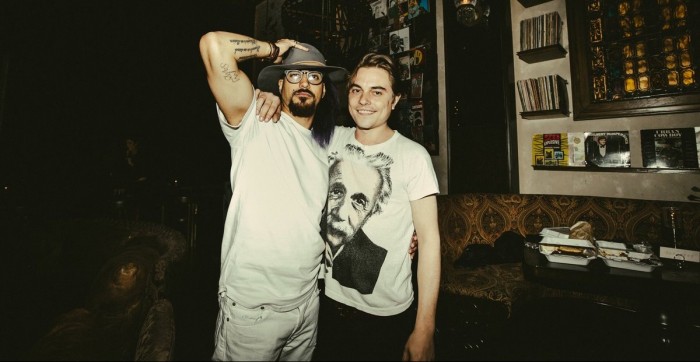 In your own words, how would you describe the character of Adam in Seattle Road?
He is the consummate artist. He puts his heart first, which in most cases means he puts his art first. When he gives his heart to Eve, he in some respects, loses his way and gives everything to his lover, leading to his downward spiral.
What initially drew you to this project?
Initially I was drawn to this film because of the script. There has been nothing like this that I have read. It was so original and so honest with its imperfections and it seemed more relatable to the true experience of most relationships. Especially with the chemical visceral moments – I found them to speak volumes.
Could you single out any highlights from the experience of shooting Seattle Road?
Shooting Seattle Road was an extraordinary experience for me. What I will say though, is that it was an emotionally trying time. I found myself caught up in the story and it was exhausting. Every day was different in a brilliant way but also emotionally draining at the same time. Not only was it great working with Ryan David but we also had the pleasure of working with Sandra Valde-Hansen, our DP, who works with Gregg Araki, and was such an awesome asset to us. Seattle Road harks back to the '70s movies that don't really exist anymore. It truly honours a time in film that has been forgotten and, in a lot of ways, people crave. The artistry in film, in some ways, has been missing and I believe this film captures art in a way that has been lost in recent generations.
To some extent or another, do you feel that the problems and doubts that the couple face in Seattle Road are found in every committed relationship?
You know it's funny because I'm engaged to be married right now and I have a very tight bond with my fiancé. I have been in very toxic relationships before though, and no matter what, there is always some element of doubt which could compromise even the strongest bond, as seen with Adam and Eve.
Given your parents' history in the medium, was cinema always something you wanted to get involved in?
My parents have always been an inspiration to me and as much as I have wanted to follow in their footsteps, they have always wanted me to make my own mark without their help. For instance, I was discouraged from going into acting before I finished high school, but after, my parents were always a great soundboard to ask for ideas and to get advice from. They both have always been very supportive of my career and I am so grateful for that.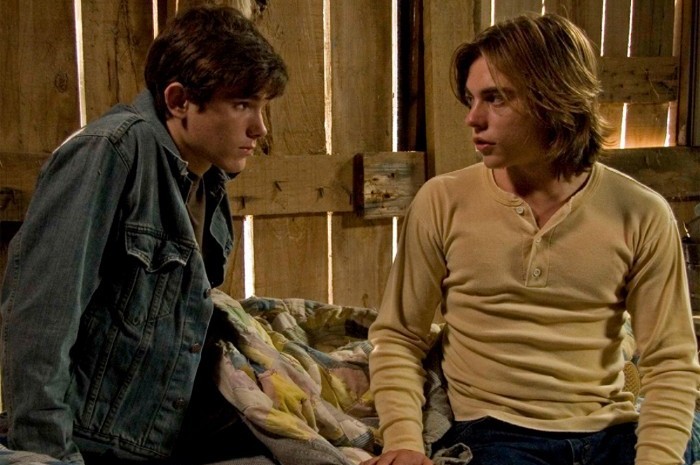 Your first major film role was in the 2008 drama Dream Boy. Looking back, what was it like working on this film? Was there anything you were able to take away from the experience?
Dream Boy was a life-altering film for me. I experienced, to some extent, the inequality and discrimination that gay men and women have to face on a daily basis. Dream Boy will always stay with me, close to my heart, not only because of the reaction I've had from people who've seen it, but also from those who it had an effect on. Still to this day, there are men and women reaching out to me that were either able to come out, or that they were able to accept themselves as gay because of the film. I hold that very close to my heart in a world where human rights are still sadly a disputed discussion.
Learn more about Seattle Road on the film's website here.
Watch Max Roeg in Dream Boy on FilmDoo.com. (UK & Ireland only)