Watch Lora from Morning Till Evening on FilmDoo.com
Blending a dream-like rationale with the mundane, Dimitar Kotzev's feature debut Lora from Morning Till Evening could be considered a modern day fantasy quest integrated into the rush and randomness of day-to-day existence. Over the course of a day, the young, impulsive title character is pulled into a strange mystery that sees her darting between various facets of her work life, social life and dating life as she tries to acquire and maintain a set of six supposedly magical dice.
Speaking to FilmDoo, Bulgarian director Kotzev shares his thoughts on this unique, breezily stylised work.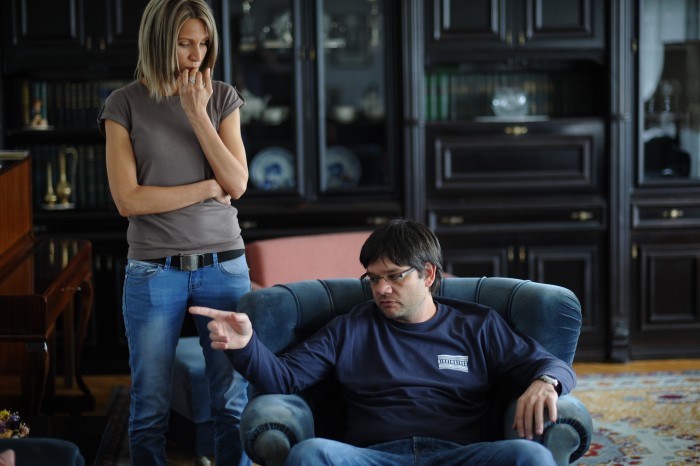 How did this film originally come about?
Originally Lora from Morning Till Evening was a book I wrote back in 2001. It was published in 2003 and a producer approached me wishing to adapt this novel for the big screen. Years later, he was forced to give up on the project due to financial problems. I decided to go on by myself and that's how, in 2010, with just 5000 Euro in cash and the pro bono work of the whole crew, the film came about. I never thought it would get far. But it actually made quite a good box office return in cinemas and was then bought by the most popular TV channel in Bulgaria. So, to my great surprise, it was not only a personal but also a commercial success.
Would you consider there to be any particular filmmakers that were a major creative influence on this film?
Throughout my career as a writer and director, I was influenced by many filmmakers. I love Terry Gilliam for example and I was lucky to meet him personally after the screening of my new feature Monkey at Sofia International Film Fest. But his style is so unique that trying to copy it would be a disaster for any filmmaker. My other favourites include Pedro Almodovar, Woody Allen, Milos Forman, Roberto Benigni. But I don't think there's an overwhelming influence by any of them for Lora from Morning Till Evening. I think it's just a film which aims to tell a story as fluently as possible. And to have fun in the process.
Would you say that there's an unusual underlying logic to the whole story?
I hope that the storyline is unusual. I like to play with people's expectations and with logic, and I think the best thing about this story is the fact that, from the very beginning, it keeps swerving in unexpected directions. Surprise is what people enjoy in cinema – no one wants to go and see something predictable. And the genre of adventure and mystery in which Lora from Morning Till Evening is told allows for greater freedom in plot twists and surprises.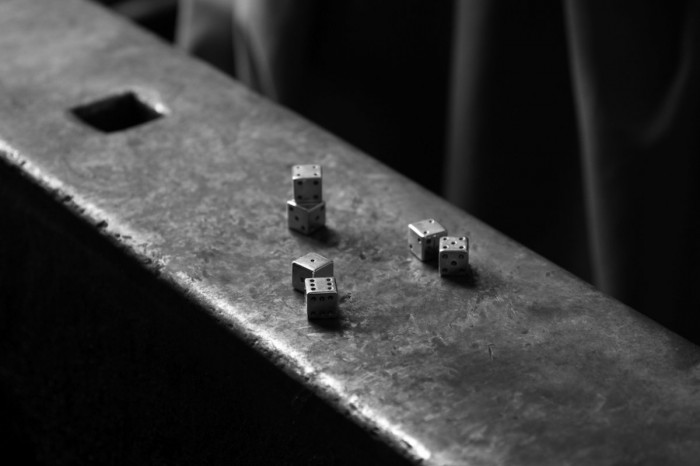 Was there an earlier version of the script where the film's stranger and more fantastical elements were explained in further detail or was there always intended to be this level of mystery?
I find it amusing that, in the end of the day, we are not a hundred percent sure if there really is any magic in these dice or it's just an astonishing chain of coincidences. This is something I aimed for from the very beginning and I think it says something about human nature too. If one wants to believe in miracles, one will find proof. Because all around us there are numerous events which can be interpreted either as run of luck or fate. I chose to keep this option open for the audience too. You decide whether to believe the old legend about the magical dice and, even if you choose not to, you can still enjoy the story.
The film contains references to political discourse and upheaval in recent history. What role do you feel these references play in the wider vision of the film?
My country has been through a period of post-Communist transition which went on for too long. We didn't deal with our totalitarian past as well as the Poles or the Slovenians for example. And the shadow of our past still lingers. Of course Lora from Morning Till Evening doesn't deal directly with such serious problems in our society, but this was still a theme I couldn't help but touch. I was actively involved in anti-Communist protests and I wanted to say something about the purifying power of unrest, of protest. I think it's all summed up in the words of one the characters in the film who says: "I think every city should burn down its parliament every once in a while. Or at least the city council…"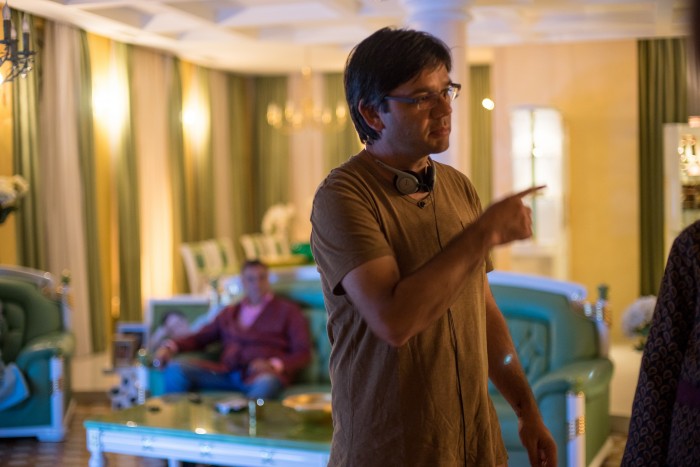 What have you been working on since this film?
After Lora from Morning Till Evening I had the chance to try something completely different as I co-wrote and directed a TV series titled The Fourth Estate. It was a tense political thriller which, as a genre, was new to Bulgaria. It was a great professional challenge for me. And this autumn will be the premiere of my new feature Monkey which is a coming of age story about two half-sisters and the experiences which help them grow up. It is both funny and emotional. Monkey won the Audience Award at Sofia International Film Fest and I hope to see it at other festivals too because I'm curious about the response this film would provoke in international viewers.