By David Pountain
Polish director Tomasz Mielnik packs more ideas and memorable set pieces into his debut feature, Journey to Rome, than many directors manage across entire careers. While the loosely structured Czech comedy starts off as a timid man's reluctant pilgrimage to Italy's capital with a stolen painting under his arm, the real journey for both the film's lead and the audience is one across history, culture and the many planes of existence. Self-conscious in its artifice, charmingly precise in its production design and generous in its literary and cinematic references, it's a gleeful work of sacrilegious slapstick that proves strangely uplifting as both a playful study of time and mortality,  and a jubilant celebration of the immortality of great art.
Speaking to FilmDoo, Mielnik shares his thoughts on this restlessly eccentric work.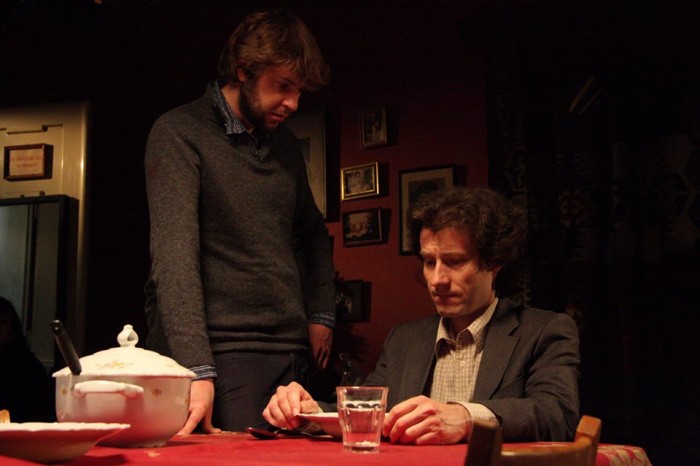 What inspired you to make a film that engages so heavily with Italian art and culture?
Italian art was obviously one of the inspirations. It's Italy where two important art movements – renaissance and baroque – were born. Renaissance to me is spring and vitality, and represents youth and its narcissism. Baroque is an older age – irony, wisdom, fall, kitsch and memento mori. I wanted these two periods to be present in my film. They both correspond with my main hero's dying and resurrection.
What was the inspiration for the central narrative of the stolen painting?
Whenever I visit art museums, I want to steal something. It's hard to resist it. But since I am afraid of going to jail, I preferred to make a story about it.
Were there many other stories that you considered putting into the film but didn't end up using?
Yes, there were quite a bunch of stories I was planning to use. But we had no tape left. We shot only those stories that were crucial for showing important periods in life. The one thing I really miss is the second part of the story about philosopher. He definitely should be kidnapped by aliens. And they should take him to their spaceship, bring him to their planet and put him into a cage in the local zoo, together with a small cistern of Chianti.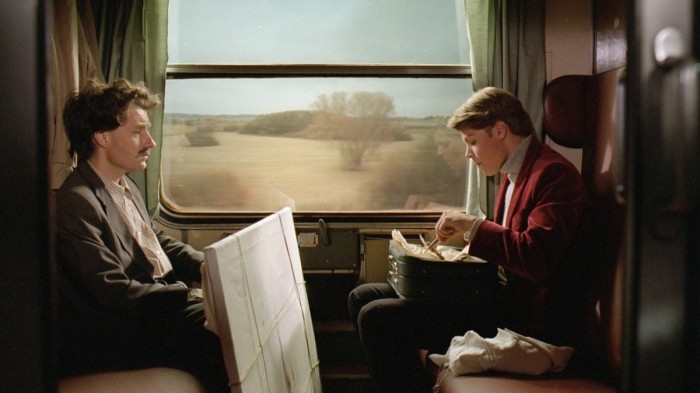 The film shows a lot of nostalgia for classic European cinema. Do you feel that European cinema is still in a strong state today or is it past its prime?
The cinema, as we know it, is over. No doubt about it. The good thing is that it still has a hope – me and my friends.
Who would you say your main creative influences were for the film's colourful sets and images?
Leonardo da Vinci, Bronzino, Å uster, Fra Angelico, Bosch, Memling, Rolling Stones, Chytilová, ÄŒejková, Chagall, Noví½, Magritte, Horyna, Tati, Fellini, Sempé, Chlud, Krumbachová, Pasolini. What also helped was an article about the top ten most beautiful places in the Czech Republic.
Do you have any new projects in the works?
Poland is now governed by the party without respect for democracy rules. I am seriously considering being more involved in the politics now. One of the plans I have is to run for the president in the next elections. I think I would have a chance. The only thing that stops me doing this is my huge inferiority complex that could turn me into a dictator myself. If, by any chance, I don't find a place in politics, I will certainly make a film about it.
Watch Journey to Rome on FilmDoo.com.
Read our review of Journey to Rome here.