By Sharon Calingasan
Animated short Please, Call Back Later is a charming piece of work by animator, illustrator and filmmaker Yulia Ruditskaya that follows a girl who escapes from her usual routines and goes on an imaginary journey to her dream city, Seoul. Colourful as it is whimsical, the film was nominated for the Grand Prix Award at the 2012 Hiroshima International Animation Festival.
Speaking to Ruditskaya, we get to know the lady behind the success of this endearing animated film.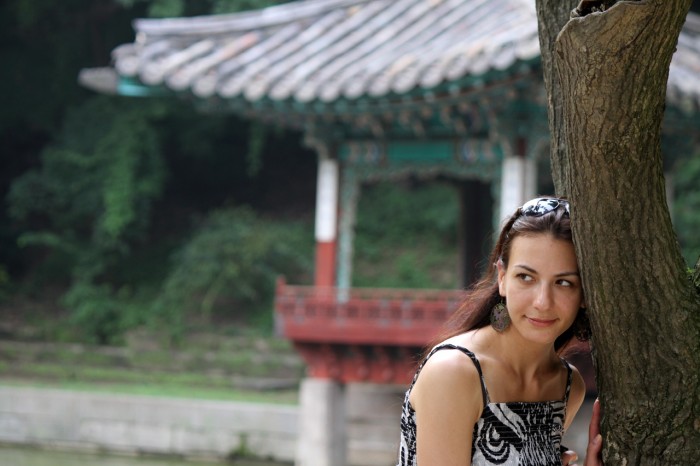 You are best known for your whimsical and fanciful kind of animation. What is it that appeals to you about this particular style?
I think I like mysteries; I like to believe that we are surrounded by all these creatures and spirits. I like rich textures, and colour, and atmospheric depth – and I always try to implement this in my works. Some find it whimsical, I just follow how I feel about the story – I'm trying to bring what I imagine or feel into the frame of a film. I think it's subconscious in many ways and very hard to analyse as an author and artist, because it's just what you do. It's pouring out of you, and you need the skill and persistence to bring it to the screen.
What was the inspiration for your film Please, Call Back Later and, more specifically, why did you choose Seoul as the city?
I chose Seoul because I got a proposal from the SICAF (Seoul International Cartoon & Animation Festival) – where my other film The Midnight Guests has been screened and received a prize. So I thought it would be a wonderful opportunity. At the time I had never visited any Asian countries – and Korean culture was a big but intriguing mystery to me. So I started studying the materials I could find about Korea and Seoul – there was not much out there, and the research was not easy to do. Bit by bit, I got the picture.
I also thought that, since I cannot make the story of the real city I've never visited, I will make my own imaginary Seoul – the tempting and mysterious destination my character receives the photos from and later escapes to. I was very lucky to later have a chance to visit Seoul after the film had been completed and to premier it there. So, in a way, I unintentionally followed my character's path.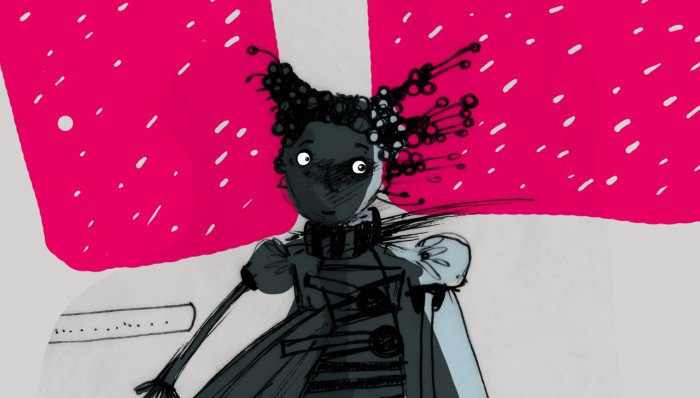 The girl in the film keeps calling someone on her mobile phone. Is there any story behind this element?
When I was writing the story for Please, Call Back Later, I was searching for the reason for the character to escape. I think everyone has experienced at some point in their life this feeling of trying to reach out to someone or something, and not getting an answer. It can be a person or sometimes it can be just that the daily world around you for various reasons doesn't match or answer your questions or your vibe, or your feelings.
You end up feeling lonely, or like a misfit and you wonder if something is wrong with you or with the world around you. And you try to escape into your imagination, or into an imaginary city, or just take your suitcase and escape to a different place, to make a change. There is a mix of real life and imaginary details in the film. For example, a girl has a yellow suitcase – and that same yellow suitcase I took with me when I was travelling to Korea later.
You are popular for your illustrations and sketches. Can you name at least one or two of your influences in the field of illustration and animation?
I get inspiration from a lot of artists and animation filmmakers. I think it's really hard to point out someone in particular. For artistic inspiration, I've always admired the works of the Dutch painter Pieter Brueghel the Younger, for his amazing full of life and stories and the enormous amount of witty detail in portraying human characters in his works. I could study his works for hours, and would always discover something new, hidden riddles, details and inspiration.
I also like the naí¯ve art of Balkan countries a lot and naí¯ve art in general – for its expressionism and simplicity and warmth and wittiness, and it has much in common with telling stories through the language of animation I think. As for animation filmmakers, I have always admired the worlds created by the genius of Hayao Miyazaki. These are the world I wish I could escape to sometimes. I also admire the graphic illustrations of Tove Jansson, I think they have a lot in common.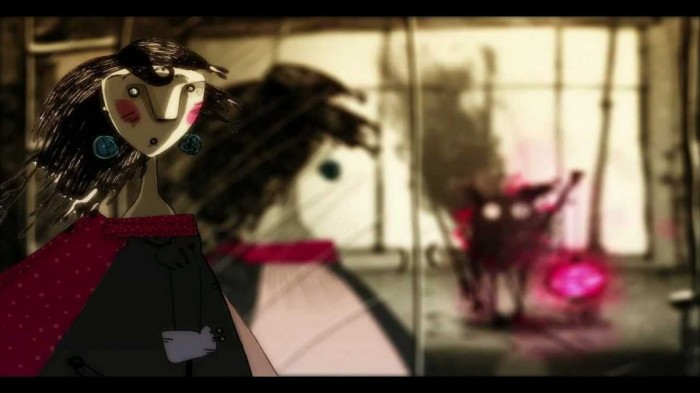 Are there any other filmmakers who particularly inspire and influence you?
As for other filmmakers, I could name my teachers at School-Studio of Animated Film "SHAR" – Michail Aldashin, Ivan Maximov. I also admire the works of Koji Yamamura a lot. There are so many amazing authors and animation directors nowadays, I get the inspiration from many styles, and many films.
Kindly share with us briefly your journey as an animation filmmaker.
Since early childhood I have always dreamed of becoming an animator. I thought that animation films were truly a miracle and the best imaginable thing possible that one can do – and gradually I was moving towards fulfilling that dream. I knew no one from that sphere and the internet was just developing in those days and wasn't a sufficient source of information. I had been drawing/painting since very early childhood and, wherever I went, I always had a pen and a piece of paper for drawing. I got in trouble at school for that sometimes, for drawing during the classes. And I always enjoyed telling stories through my drawings, not just still life, or a portrait or so on. I always knew what would happen before and after the moment I was drawing, and could tell this story.
I studied design at university, since at the time there were no places one could study animation in Belarus, and visual communications and design seemed as close as I could get to my dream. I started working as a motion designer, started animating a lot, and gradually moved towards animation. I started making my own short films and animation projects. Then I was lucky to get a chance to study animated film direction at School-Studio of Animated Film "SHAR" in Moscow and get my second higher education as an animation filmmaker.
I had also been travelling a lot with my films to various international animation and film festivals and got a chance to get into the middle of the wonderful community of animators from all over the world, and to get inspiration from them and their works. I work in New York now, and continue exploring and learning and animating. I think I'm very lucky I had such an opportunity to do what I really like in life, though it's always a challenge.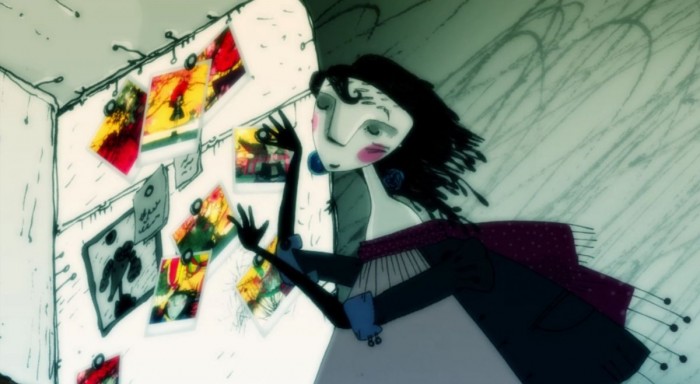 Please share something about any upcoming projects you have.
I'm working on a couple of small animation projects now and, meanwhile, I'm currently finishing up animating my new short film. It's a pretty dark story, about a demon eating the moon, and poetic in a way, and a bit scary and catastrophic. Hopefully it will be completed soon. Wish me luck!
Any words of advice for budding illustrators and animators out there?
I would only wish them patience and courage – as these are two important qualities, especially for an animator. Learn from the best and do not be afraid to break the traditions and rules, experiment and explore. I think the story is really important for an animated film, and the dramaturgy, even for non-narrative form. I get a lot of inspiration for building up the story from observing life, travelling and music. And I think that the animation community is the funniest and friendliest one, so it's really important to communicate and exchange and keep in touch with other brave and a-bit-crazy-in-a-good-way folks who follow the same path. It's also all about practicing it daily, step by step, bit by bit, frame by frame.
Watch Please, Call Back Later free on FilmDoo.com.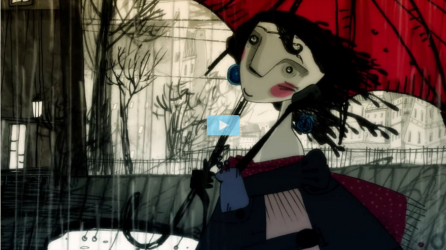 Find more shorts on FilmDoo here.
Find out more about Yulia Ruditskaya on her website here.
Find more Korean films here.