By David Pountain
Directed by Bentley Dean and Martin Butler
Venice Film Festival review
Tanna is a small island located in the South Pacific province of Vanuatu. It is home to the Yakel tribe, one of a number of mountain communities that have held onto their traditions in spite of their exposure to western culture. They live in houses built entirely from resources found in the surrounding jungle and hunt for their food using bows and arrows. That outsiders Bentley Dean and Martin Butler managed to create a drama from this setting and these people which doesn't cheapen the very culture it depicts is in itself enough to make this film a noteworthy success that future artists and avid geographers alike can learn from. Maybe it's due to the filmmaking duo's openness to the suggestions of their actors (many of whom are essentially playing themselves) but Dean and Butler's Tanna neither insults its subjects through tawdry exotica nor insults its audience by condescendingly insisting that its subjects are 'just like us'. Rather, the film smoothly translates human nature to this culture to create a fine drama that tells its story on the terms of its own cast and characters.
The film is even based on a true story that the Yakel tribe consider integral to their recent history. A young, vivacious woman named Wawa falls in love with the village chief's grandson, Dain. After one violent incident risks provoking further vengeful bloodshed with another tribe, a peace deal is made between the two factions. Dain and Wawa find out that one condition of the agreement is that Wawa is betrothed to a member of the opposite tribe and the two lovers soon elope while enraged warriors follow in pursuit.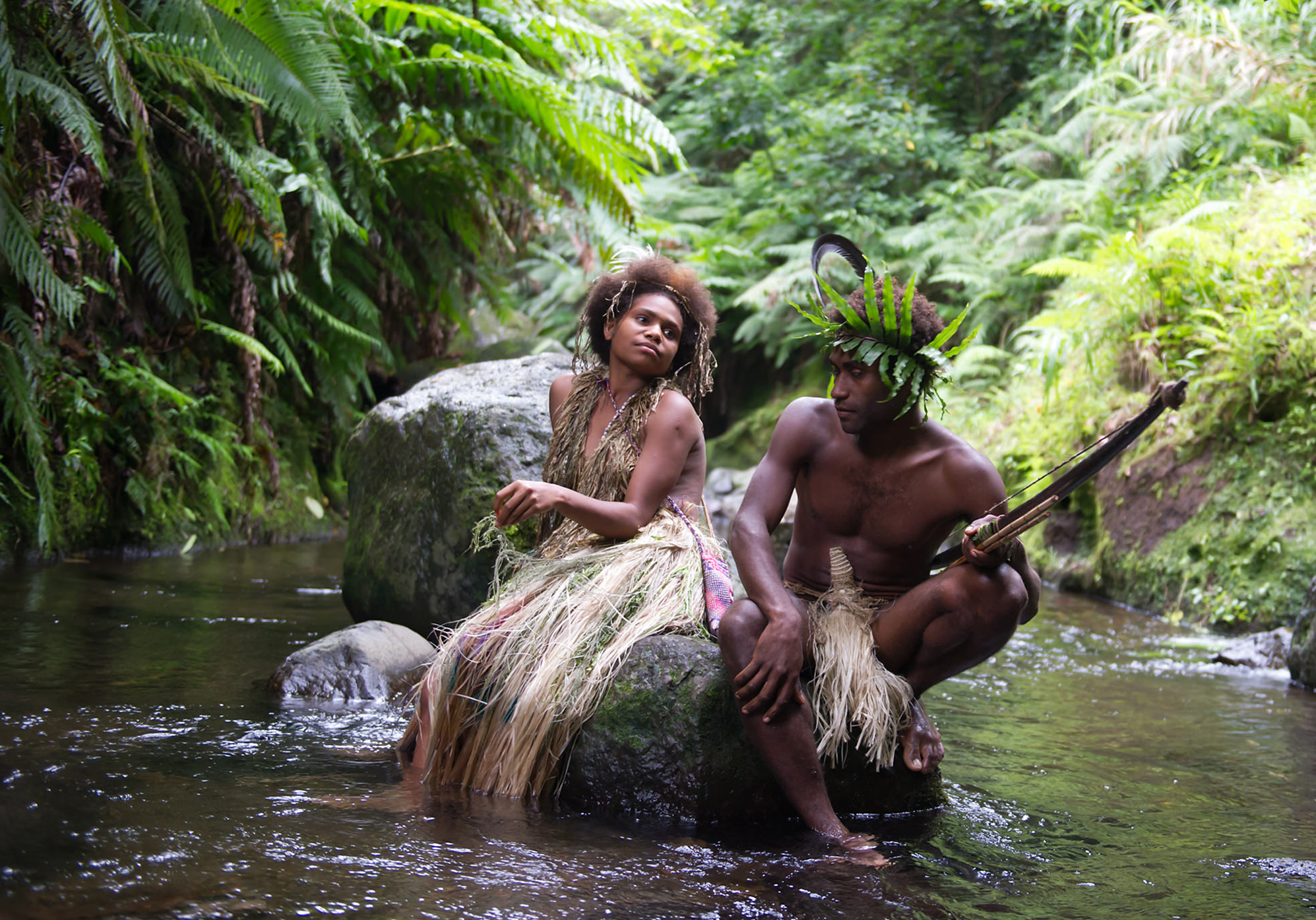 Tanna's visuals immerse us in the film's unique environment, employing some beautifully textured cinematography that lets its unaffected settings feel consistently alive. The direction may not be especially distinctive but Martin Butler and Bentley Dean seem to care passionately about how each encounter is shot, often framing events in a way that thoughtfully places emphasis on cross-generational influence. The film is generally at its best when it makes use of the natural landscape to reflect the mood of its characters. More than any one component of the story or snippet of dialogue, what's most likely to leave a lasting impression with any viewer of Tanna is the individual images, from a couple embracing before an active volcano to the two lovers lying together on a beach to the simple footage of light seeping in between the leaves of a tree.
The communities of Tanna don't exist in a complete vacuum. The film finds warm humour in the instances where two worlds overlap, such as one scene which has Wawa and Dain getting weirded out by the island's Christian population. Nonetheless, the events in Tanna feel as though they are being viewed from the perspective of its own central partakers, rather than any curious outsider. So when the film suggests that the Yakel tribe could benefit from incorporating certain ideas of individual liberty into their culture, it doesn't come across as arrogant on the filmmakers' part but rather an honest observation of the pitfalls of staunch traditionalism that holds universal relevance. By the time Tanna earns its optimistic conclusion, we have seen the Yakel tribe grow and progress as a society but that isn't just another way of saying that they have become more like us.