By David Pountain
More than thirty years since the premiere of Monika Treut's feature film debut, the German auteur most famous for her queer films continues to stretch herself with new projects, "I like to change genres. I've worked in documentary and fiction and I've also been interested in other subjects than queers." Her latest LGBT fiction, Of Girls and Horses, for instance, offers a unique, effective, socially aware take on youthful self-discovery. In Monika's own words, it's a work of 'slow cinema', peacefully observing the melodrama-free experiences of two young women in the serene fields and stables of a remote farm.
Of Girls and Horses sees a notable change of setting for Monika's work, "I've never shot in a remote area", Monika told FilmDoo, "My other films are all set in cities: Hamburg, Taipei, New York, San Francisco…" The rural location, however, seems to suit her well, "I very much like the flatlands – about 150 miles north of my hometown Hamburg.  Whenever I have time, I go there for a long weekend for bicycle tours and to hang out at the ocean. When I was younger, I also went horseback riding on the beach up there."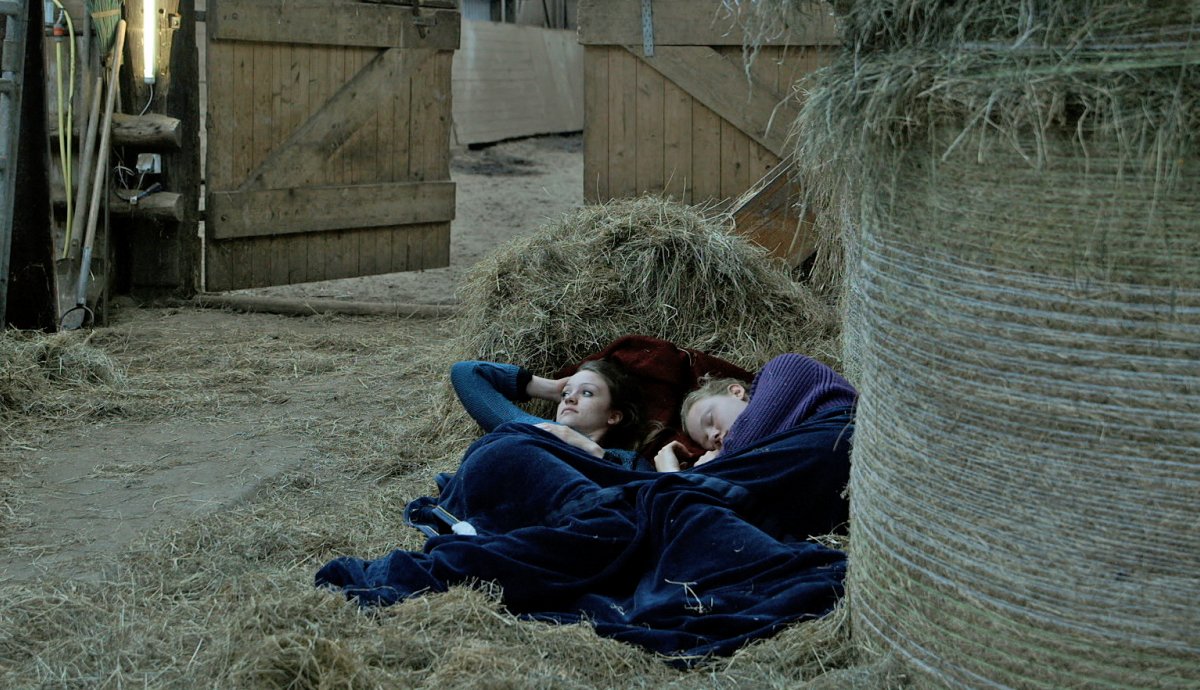 Monika's fondness for horses comes through in the attractively shot footage in her new film – footage which required her to develop some familiarity with her equine cast, "Before the shoot, I took my camerawoman, Birgit Moeller, to the location and we spent a few days out in the marshlands where the young horses were living almost wild without contact with humans. At first they were very shy but slowly they became curious and started to open up to being with us and on camera, whereas the riding horses at the farm were so relaxed and calm that we had no problem to integrate them into the shooting process. They seemed to enjoy the attention and were almost jealous of each other when we focused on a specific horse. The others wanted their close-up too."
As the title would suggest, Of Girls and Horses sees some poignant interaction between the horses and the human, female leads, all while offering "a glimpse here and there of a strange state of tranquilization of the German people" through the film's allusions to the election taking place at the time of filming. It is Monika's hope that any young viewer watching these scenes will be "smitten by a slower pace of life and see the possibility to accept being different." The director views her understated drama as an alternative to the sensationalism of mainstream cinema, "Especially in American films, teens are portrayed in a dramatic narrative context, whereas I wanted to show the interactions between the teenagers without many words, instead focusing on subtle interactions and slight changes."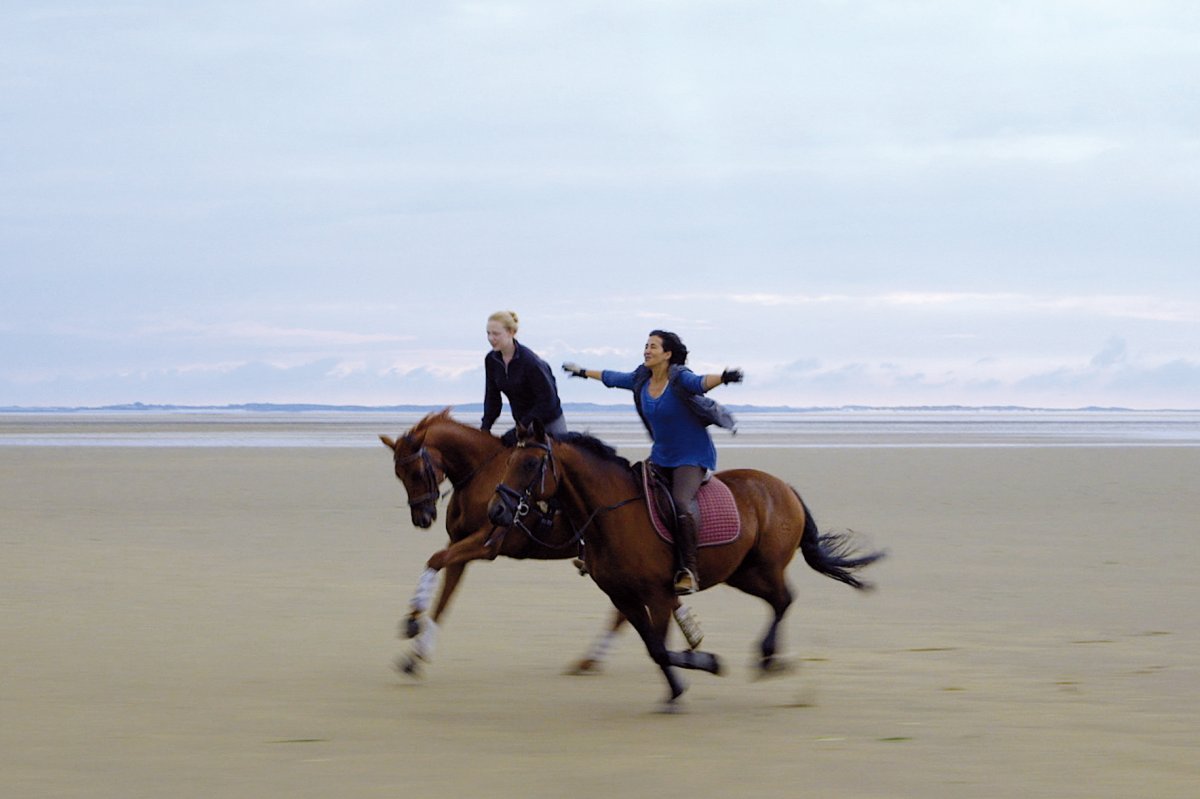 Across her impressive run as a filmmaker, Monika has seen the representation of LGBT groups improve significantly in the industry, "When I started out in the early 1980s, there were very few queer films available, especially very few films with lesbian content. Back then it was considered dangerous. Queer films were regarded as product with no crossover potential. Since then we've seen more and more queer product so it has almost formed its own genre with lots of subgenres like the queer comedy, queer thriller and so on."
In light of this expansion in recent decades, Monika feels that any film that falls into the 'queer cinema' category should not necessarily be considered political in the present western world "but, in Muslim societies or in the Russia of today, any kind of queer cinema is political resistance against homophobic systems." Of course, even amongst her colleagues and contemporaries, there are still battles to be fought, "I'm with a group of younger female directors who fight for equal funding for films made by women. The film business is still one of the last 'boy clubs'."
Monika is already well into her next project, "Right now I'm in postproduction with a feature documentary entitled Zona Norte about a human rights project in the most dangerous shanty town of Rio de Janeiro, in the context of the Olympic Games of 2016." The film looks to be her next entry in a diverse collection of international non-fiction works but, in the meantime, Of Girls and Horses offers an equally honest perspective of the refreshingly quiet corners of her home country.
Watch Of Girls and Horses on FilmDoo (UK & Ireland only)