By David Pountain
Watch Me, Myself and Her on FilmDoo
Italian director Maria Sole Tognazzi's latest feature, Me, Myself and Her (original title: Io e lei), is a two-woman love story that takes on an unusually late stage in the relationship. While the early blossoming phases of sexuality seem to be the standard mining territory for lesbian cinema, Tognazzi's picture begins years ahead of where most such dramas finish, depicting the inner tensions of a long-term couple (played by Margherita Buy and Sabrina Ferilli) as the insecure Federica's constant social unease about her own sexuality clashes with Marina's relative openness. The daughter of Italian actor Ugo Tognazzi of La Cage aux Folles fame, Maria Sole Tognazzi speaks to FilmDoo about the inspiration and context of this new picture.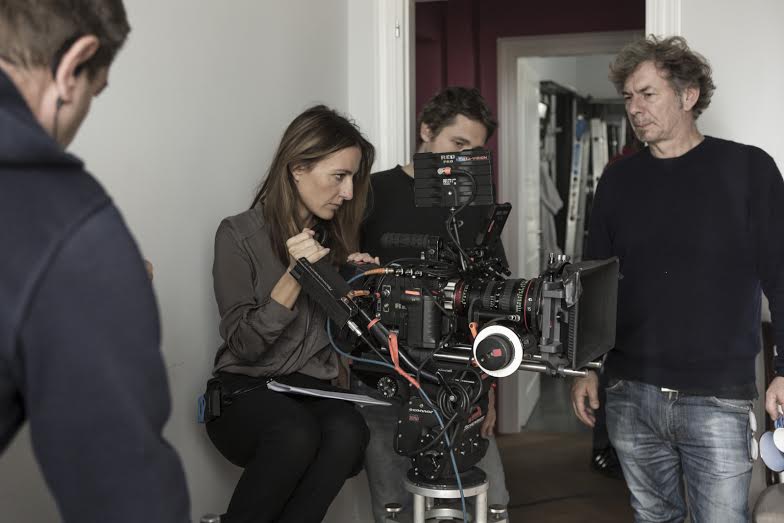 How did the idea for this film first come about?
It came about because I wanted to carry on with something which I had already started with on a previous movie called Viaggio sola (Journey alone; English title: A Five Star Life). I consider only female roles, which I believe recently in Italy are thought about very rarely or not at all. As a woman director, all of it was a bit annoying and I wondered why women weren't represented as they should really be or weren't in roles that were realistic. A woman on her own is always considered a victim, a poor wench, massively problematic. In Viaggio sola, the protagonist Margherita Buy is with a job, independent. She has a very unusual job which is incognito, an inspector in five star hotels. The result was that when women saw this film they really felt that it was something to see: a woman on her own, with such a job, so in touch with herself and so happy. It was something that they recognised themselves in, whereas the lead's sister was a traditional woman, not very happy, staying at home and so on. And from this film, seeing the reactions of lots of female spectators, I wondered why Italian films should be stuck in the usual tradition where males are always the protagonists and from that, from Viaggio sola, I got to this film.
Also, in our country, a film telling a love story between two women has never been told. I"˜m telling a story not of two young people falling in love or discovering their sexuality. This is the story of two mature women who are already who they are. This is a story that exists, a story of mature people. In Italy there was a "˜family day' (on the 30th January), a protest against homosexuality. My producer over there said to me that, with this film, I jumped ahead because it is a film about two people who are open about their sexuality and who really are accepted by society – and we just had this family day where were protesting against such a story.
Does the fact that the two lead actresses are both over fifty also place the film in a minority in Italy?
Yes. The world is very male-oriented and cinema also is a world of men, at least in Italy. It is not easy to see women over fifty in films. It is not normal. It wasn't difficult for me to find two women of a certain age because they are two megastars in Italy, Margherita Buy and Sabrina Ferilli. It was made easier for me because the two stars are established. But not everyone has thought about telling a story with two women over fifty because it is still not accepted really.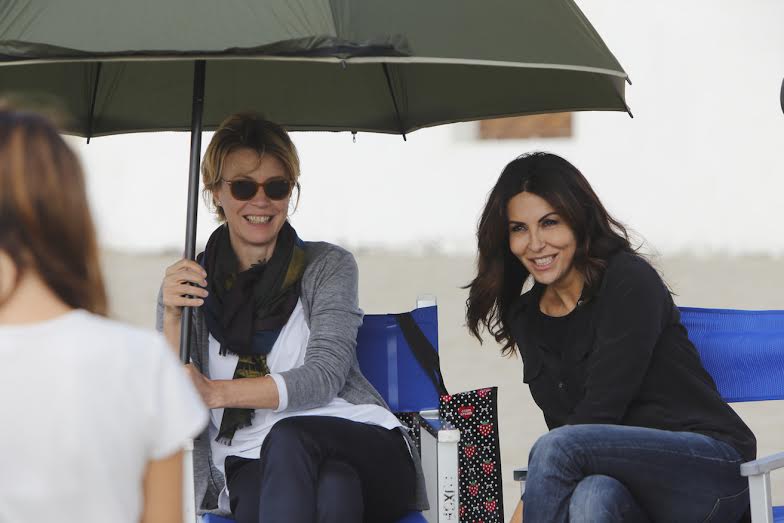 I feel that the script puts a lot of emphasis on the ways that long-term couples talk in private: the in-jokes, the small fights, the subtle strategizing. Would you say that this was an important part of the film to you?
The story tells of a crisis of a couple. Two women who have been together for a long time – two very different women socially – so there is a solidarity in such a relationship that has been going on for years and if there is a crisis then of course there is a dialogue. The importance must be on the dialogue. I've reached a point where I'm much keener to be on the actors or actresses themselves rather than their surroundings so dialogue is fundamental. It is vital. Because, if you notice, in my films the sexualities are not stressed. The couple has reached the point of confrontation and so dialogue is essential to resolve the crisis.
To what extent are Federica's anxieties about her sexuality justified? Do they have much grounding in the modern day reality?
The situation in relation to homosexuality is that it's clealy not accepted by Italian society at large. There was that demonstration, that "˜family day'. You must realise that in Italy there is an older generation who are not very open to this and you must remember that we have the Vatican around the corner and that may also be behind it all but there is a younger generation who are much more open, whether they are homosexuals or not. They're much more open to progress, to have this country of ours go forward and not backwards.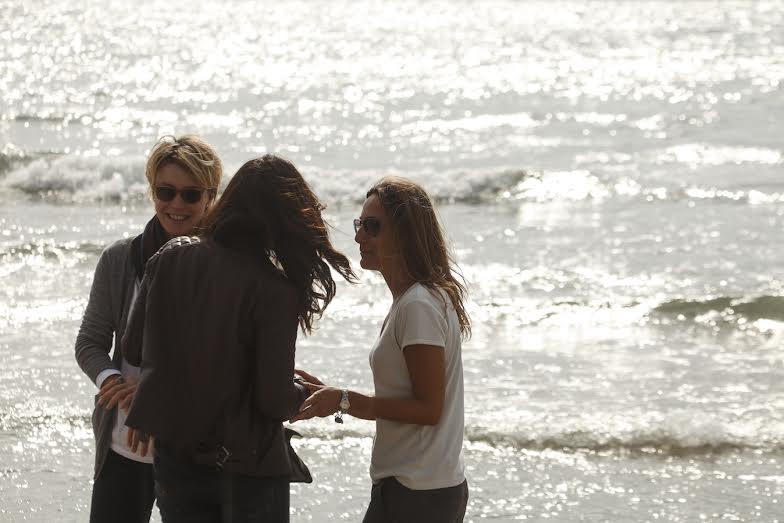 The two leads' personalities suggest two very different approaches to life. You have Federica who's more anxious and self-conscious and Marina who's the more outgoing and bolder one. Do you feel the film suggests that one way of living life is favourable to the other, are they equal or does the answer lie somewhere in between?
Something that's always fascinated me is how two different worlds can meet. One is not stronger than the other. I'm not looking to stress that. I'm only interested in showing that two such different people can form a union and be a couple, whether they're hetero or homosexual. The point is that two different worlds can come together with dialogue etc.
How did you help the two lead actresses get into and understand their characters?
I didn't want to have the Italian comedy stereotypes, rather two people who are already what they are. The choices were Sabrina Ferilli and Margherita Buy because they encompass the characters that I was trying to make – even physically. I just accepted the two personalities as they were. Ferilli is considered in Italy a sex symbol. For this reason, I didn't want to cut Ferilli's hair and make her into a butch dyke. The two characters are very close to the personalities of the two actors.
Are you currently working on any other projects?
Many. I'm not yet concentrating on the next film because I'm following the path of this film, literally travelling with it. I like to accompany the film wherever it plays. Then I will concentrate on all the various projects in my imagination.
Watch Me, Myself and Her on FilmDoo.com.
Interview conducted in collaboration with Cinema Italia UK.
Images courtesy of Indigo Film