By Sarah Jilani
Directed by Nuri Bilge Ceylan
The Palme d'Or winner at Cannes this year comes from the heavyweight Turkish auteur Nuri Bilge Ceylan, who just missed out on the accolade a number of times with previous works Distant (2002), Three Monkeys (2008) and Grand Prix-winning Once Upon A Time In Anatolia (2011).
Winter Sleep is a studied and stimulating offer from Ceylan, with thorough characterization and probing observations on human nature. It is also quite a lesson in how good pacing in every sense – acting, editing and dialogue – can save a 196-minute story with a single setting, minimal plot action, and long sequences of dialogue. Its themes of morality, class, the urban/rural divide, conscience and privilege can be read both as a Chekhovian study of 'universal' human nature, and in terms of its nuanced specificity to modern Turkish society, Ceylan's approach leaving both avenues open.
Haluk Bilginer, an acclaimed Turkish actor whose English-speaking roles include stints in Spooks (2002) and The Reluctant Fundamentalist (2012), gives a stellar performance as our 'protagonist', Aydın, an actor retired from Istanbul's theatre scene. Aydın presides over a mountain village near Cappadocia in rural Turkey, both the owner of a small hotel and landlord to a few local residents.
Educated and well-off, Aydın rules over what he deigns his 'little kingdom' with a world-weary, patronizing touch that comes with his own brand of benevolence, self-victimization and cynical intellectualism. Aydın is fully fleshed out as a largely harmless but morally superior misanthrope, barely on speaking terms with his young wife Nihal (Melisa Sí¶zen) but engaged in daily verbal sparring with his recently divorced sister Necla (Demet AkbaÄŸ).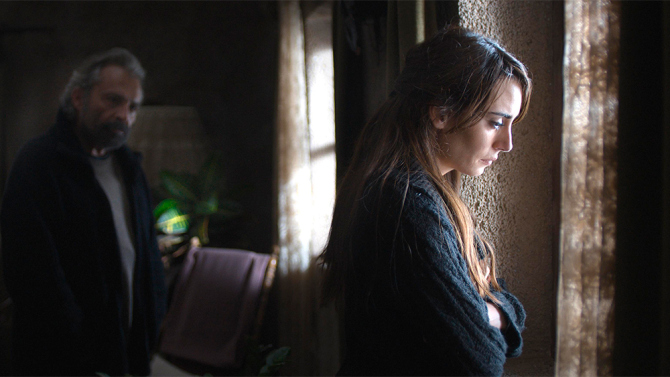 One day Ä°lyas, a poor local boy, hurls a stone at Aydın's truck out of unresolved anger at seeing his father, the violent and volatile Ä°smail (Necat Ä°ÅŸler), roughened up by debt collectors. As Ä°smail's oily and eager-to-please imam brother Hamdi (Serhat Mustafa Kilií§) drags Ä°lyas over to Aydın's hotel to make amends, Aydın waves it all off as water under the bridge, humorously extending his hand to be kissed. Ä°lyas's surly glare and subsequent fainting spell is his answer.
For a native viewer, it is hard not to see two of the many faces of modern Turkey pitted against each other here: Aydın's overly didactic, bohemian and blasé brand of Westernized Turkish society, and angry young Ä°lyas, son to a manual labourer and nephew to a small-town imam. What is to come always maintains that sense of tension bubbling under the surface, even as we are lulled into an engrossing cinematic journey as deep and steady as its title implies.
Long, generous and transfixing scenes of dialogue form the backbone of the film: a scene where Aydın and his outspoken sister Necla rip into each other with passive-aggressive subtlety lasts several minutes, with Necla questioning (a call to self-reflection from Ceylan too, perhaps) whether it is of any social service to criticise from the lofty heights of detached intellectualism.
Has Aydın any right to judge others by his cynical but sophisticated moral compass, itself only possible thanks to his education and privilege? "At least I try to make some small contribution," spits Aydın, huddling over the pompous column he writes for the local weekly. "You're doing nothing with your time. Your boredom reeks of luxury."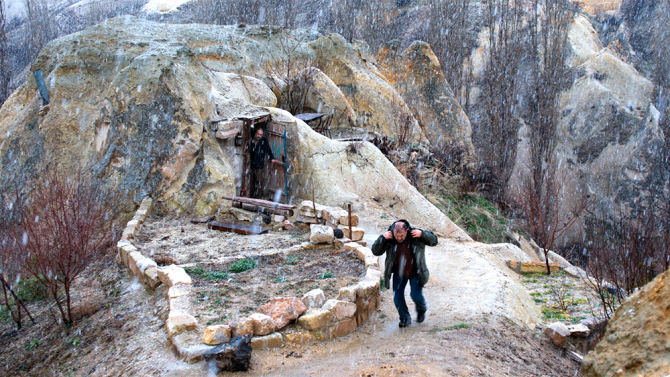 Aydın also discourages his wife Nihal's efforts at charity work with a patronizing sigh and chuckle when he sees the disarray of her finances, lecturing her on taking proper precautions against getting swindled. His tone is that of a parent humoring a naive child. Yet when Nihal rebels by extending a helping hand to the vengeful Ä°smail, she learns a humiliating lesson in condescension.
The self-accusatory questions every social critic or artist asks themselves are the garnish on top of deeper-seated questions here: how do we react to those in need? Can anyone see themselves honestly? Ceylan has us sympathise with Aydın's narcissism, but we cannot excuse his unbearable personality, either. Unresolved questions surrounding moral responsibility and human frailty are a tall order for any movie, but Ceylan leaves us grappling with no less by the end of the film.
Scripted and acted with magnificent nuance, and supported by Ceylan's longtime cinematographer Gí¶khan Tiryaki's haunting visuals, Winter Sleep is aimed at the discerning end of the art-house audience, but its relatable themes and engrossing text could seduce even the most doubtful.
Watch Winter Sleep now at FilmDoo.com. (UK & Ireland only)