2020 has been a challenging year for filmmakers, but the hunger for great storytelling and exploration of the world through cinema has remained as strong as ever, and the need to tell those stories has been just as immense. In uncertain times, cinema brings cultural and social understanding, and no genre within cinema does this better than the documentary.
That's why FilmDoo is proud to partner with Bangkok's BKK DOC, an international documentary award festival, running December 17th – 20th.
Award-winning films will be screened from December 18th – 20th at the Goethe Institut, Bangkok. At the same time, the awarded films will be made available online on the FilmDoo platform.
For all you aspiring filmmakers out there, we are inviting you to submit your documentary to the 2020 edition of BKK DOC, and potentially get your work discovered by an audience of passionate documentary film lovers and an international jury of industry professionals. The submission period ends on 18th October 2020, so there's still time left to enter!
Find out more and submit your film here: FilmFreeway.com/bkkdoc (Deadline: October 18th)
Use the discount code 'BKKDOCFILMDOO25a' to get 25% off your film submission.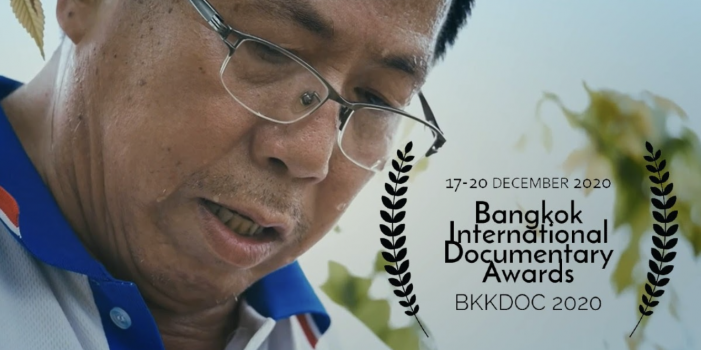 Important Dates:
November 29th, 2020 – OFFICIAL SELECTION
40 films will make it to the Official Selection. All submitters will be contacted and selected films will be invited to display the official selection laurels on their marketing materials (posters, trailers, opening and ending credits).
December 8th, 2020 – AWARD WINNERS CONTACTED
Award winners will be contacted on the 8th December. Each award recipient will receive a signed drawing from French Thailand-based cartoonist Stephff.
December 17th-20th, 2020 – AWARD EVENT AND FESTIVAL
15 BKK Doc award-winning documentary films will be screened at the Goethe Institut auditorium in Bangkok. They will also available to watch online at FilmDoo.com.
The initial 40 selectees will also be invited to a webinar hosted by FilmDoo on December 22nd, covering the topics of online distribution and strategy to help documentary filmmakers find a wider audience.
Submit your film here.