This week, we bring you an exciting selection of films, old and new, from the nations of Kenya, Uganda, Namibia and South Africa.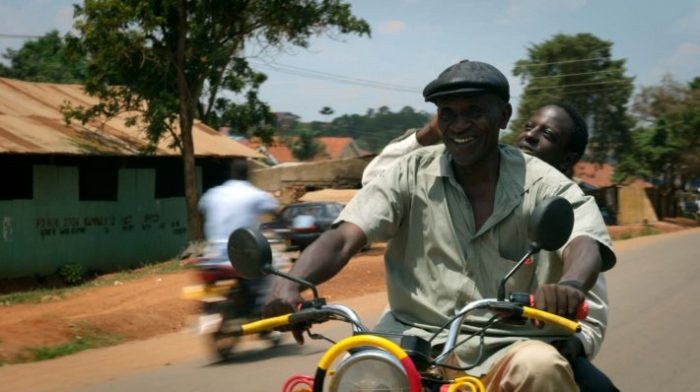 The Boda Boda Thieves (dir. Donald Mugisha and James Tayler, Uganda)
Even though he is only 15 years old, when his father is injured in a road accident Abel takes up the responsibility of manning the family boda boda (motorcycle taxi) to provide for the family. Abel however, is always on the lookout for a shortcut and when a local hustler offer's him the chance of being a snatch and grab get-away driver, he lurches headlong into a world of easy money and quick thrills.
It all turns sour though when Abel himself is robbed of his father's boda boda. He is now forced to pile lie upon lie to his parents and the authorities as he searches for the stolen motorbike through the underbelly of Kampala.
Watch The Boda Boda Thieves on FilmDoo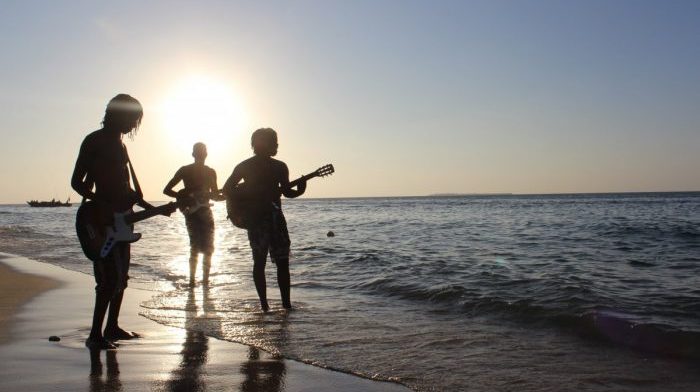 A film portraying the philosophy, history and fight-for-justice of the most enthralling band in Kenya, which continues to build a bridge between all different social classes with their music and inspires a population living in abject poverty. Music Is Our Weapon is a metaphorical journey of a young vibrant band that never ceases to believe that music is a weapon of CHANGE.
Watch Music Is Our Weapon on FilmDoo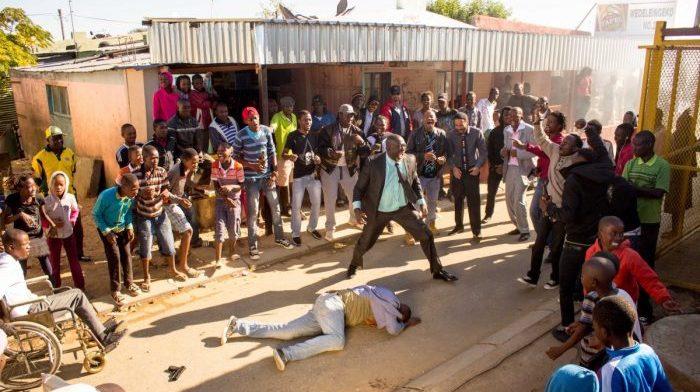 Katutura (dir. Florian Schott, Namibia)
Katutura follows a group of characters experiencing the gravity of living in a township. Ex-convict Dangi has to deal with living a law-abiding life, an extramarital son and an old flame who his wife doesn't know about. Gangster Shivago explores a new market to sell his drugs and Kondja, a teenager in a wheelchair who helps street kids, falls in love for the first time. Their paths intertwine and their lives collide in both hopeful and brutal ways.
Katutura deals with the struggle of everyday life in the township. There is crime, drug abuse, violence, but it also shows the strength of the community as well as the bustling creativity in the place otherwise known as the place where we do not belong.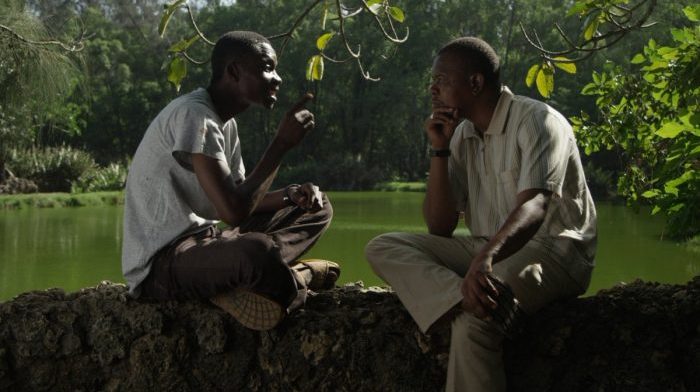 Watatu (dir. Nick Reding, Kenya)
Yusuf is a young university graduate suffering discrimination and is raging against injustice. He slowly becomes seduced by extremist thought. His Uncle Salim, the only father figure in his life, is helpless in the face of his nephew's ideology. When Salim discovers his new next-door neighbour is actually his long lost childhood friend, Jack, he is delighted. But Jack has become a policeman, a job which in a city increasingly divided by religion and simmering with violence, places a seemingly unbridgeable gulf between them. Yusuf, Jack and Salim's lives become fatally and irrevocably entwined as Salim struggles to hold his friendship, family and community together.
But Yusuf's sister has another plan. Knowing that the communities of Mombasa may have the solution, she takes her story to the streets. As the film morphs into a documentary, we see real people in Mombasa assume the roles of Yusuf's mother, sister and uncle, taking the story into their own hands to determine a new ending and in doing so give voice to the majority Muslim community of coastal Kenya drowned out by extremists on the one side and Government repression on the other. Can the citizens of Mombasa change the tragic outcome of this story?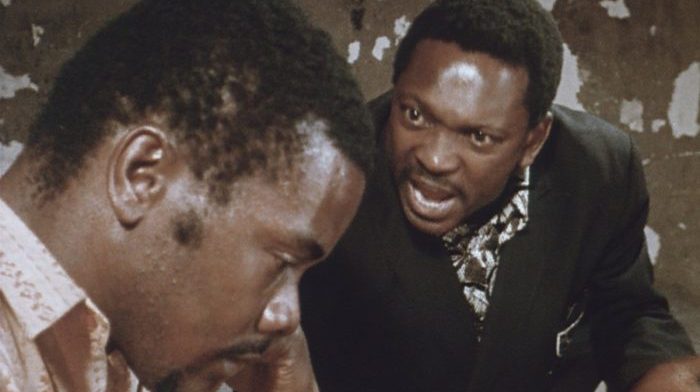 Joe Bullet (dir. Louis de Witt, South Africa)
One of the first South African films to feature an all-black cast, Joe Bullet was banned in its home country for decades by the apartheid government.
When local soccer team The Eagles fall prey to a series of onslaughts from a mysterious gangster only a week before the championship final, the team turns to the one man that can help save their chances at victory – Joe Bullet. Joe will have to battle against villainous henchmen, escape booby-trap bombs and bring his martial arts expertise to the fore in order to survive an attack from a deadly assassin. The odds will be stacked against him, but he's the man that fights crime, the man that no one can tie down! Joe Bullet!
Kati Kati (dir. Mbithi Masya, Kenya)
Bereft of earthly memories, a new arrival in the afterlife struggles to recover the past in this poetic fantasy that offers a dark reflection on personal atonement in the shadow of Kenya's violent past.
Imagine waking up one day in a barren wasteland. Amnesia leaves you clueless as to your whereabouts, your identity, and how you arrived. A small group of strangers welcomes you to a nearby oasis resort, and they reveal to you the nature of this new reality. You are dead. And this is the afterlife. This is what happens to Kaleche (Nyokabi Gethaiga) in the enigmatic opening sequence of Kati Kati, writer-director Mbithi Masya's poetic first feature film.