Round table interview conducted by FilmDoo, Hangul Celluloid and TooMuchNoiseBlog
Between Bong Joon-ho's already classic 2006 monster movie The Host, Park Chan-wook's cult hit Sympathy for Mr Vengeance, recent Wachowski projects Cloud Atlas, Jupiter Ascending and Sense8, and a multitude of other densely packed credentials on her still young resumé, it wouldn't be too much of a stretch to say that Doona Bae is currently more famous among western audiences than any other Korean actress. But while this mass exposure in recent years has allowed her to take jobs in bigger budgeted affairs with the likes of Channing Tatum and Tom Hanks, these recent career moves have served as a broadening of her oeuvre rather than an abandonment of her roots.
Case in point, A Girl at My Door, the poignant, often harrowing new drama from newcomer July Jung which explores sexuality and modern prejudices with quiet profundity. When Bae recently sat down with FilmDoo, Hangul Celluloid and TooMuchNoiseBlog, the actress shared some thoughts on her diverse career and the attraction of this latest project.
Though she was born the daughter of a theatre actress, Bae claims that she was taught little from her mother in the way of technique, "She told me you have to learn to open your heart to act but she never told me how to act. Even when I begged her to teach me she turned me down. However, she did give me advice on other aspects of my career. When I chose some films featuring nudity, I was only 20 or so and I was really nervous and hesitant. My mum said, 'If you want to be a good actress you cannot be afraid of nudity'. She said, 'You can do whatever you want or need to for the film, you can even take off your clothes for a film, as long as you don't take off your clothes in real life'. She always said the most important thing for acting is confidence."
Bae feels that she and her mother are in two notably different occupations, "She is a theatre actress and I am a film actress. When I did do theatre at one stage, I felt like I was naked because I needed a camera. I feel more comfortable in front of cameras. When I work on a film, I don't read the script much in advance of rehearsals. That way, my reactions are more natural and I can remember them when filming. In the theatre, things are more fixed, less spontaneous."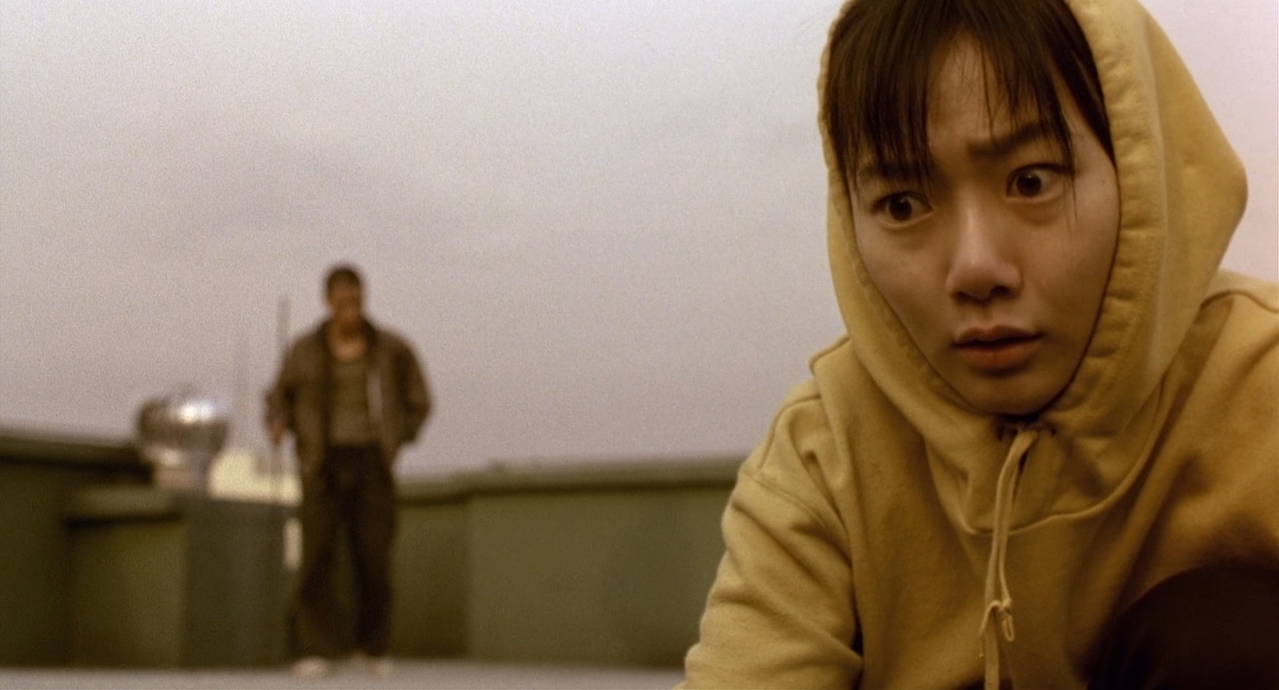 Bae didn't always feel so at ease in front of the camera. A shy and quiet individual growing up, screen acting was not a field she expected to flourish in, "I got scouted by a model agency and I began modelling just to make some money while I was at university and that lead me to being cast as a ghost in The Ring Virus. At that time, I honestly didn't feel like an actress, I didn't really think I could ever act professionally." It was her role in Bong Joon-ho's debut feature, Barking Dogs Never Bite, that Bae considers to be the turning point. "That film made me decide to become an actress – a good actress – and that film thereby changed my whole life", she explains, "Air Doll too played a big part in my career and my life in its depiction of loneliness. Actually, thinking about, it I might be obsessed with that theme."
That theme is also very much present in her new Cannes-screened feature on levels both personal and national, "I loved the script of A Girl at My Door and part of that was as a result of its statements on social issues which I feel stand out from the majority of Korean films, even many of those that detail sexual attitudes." The film sees Bae as a police officer whose sexuality provokes scandal and suspicion, "Obviously, I don't want to blame my own culture but frankly there are still a lot of attitudes held by some – hopefully minorities by now – that do mirror the characters in this film. My character, too, is almost seen as part of a social minority in the movie but one of the strengths of A Girl at My Door is the sophistication with which it shines a light on the place and position in society she is virtually forced into, a place she shouldn't be forced into at all. Certainly, the sexuality in A Girl at My Door is underlined strongly but it's never 'in your face', it's always indirect and a lot of things are left open. I guess you could say A Girl at My Door speaks clearly but never shouts."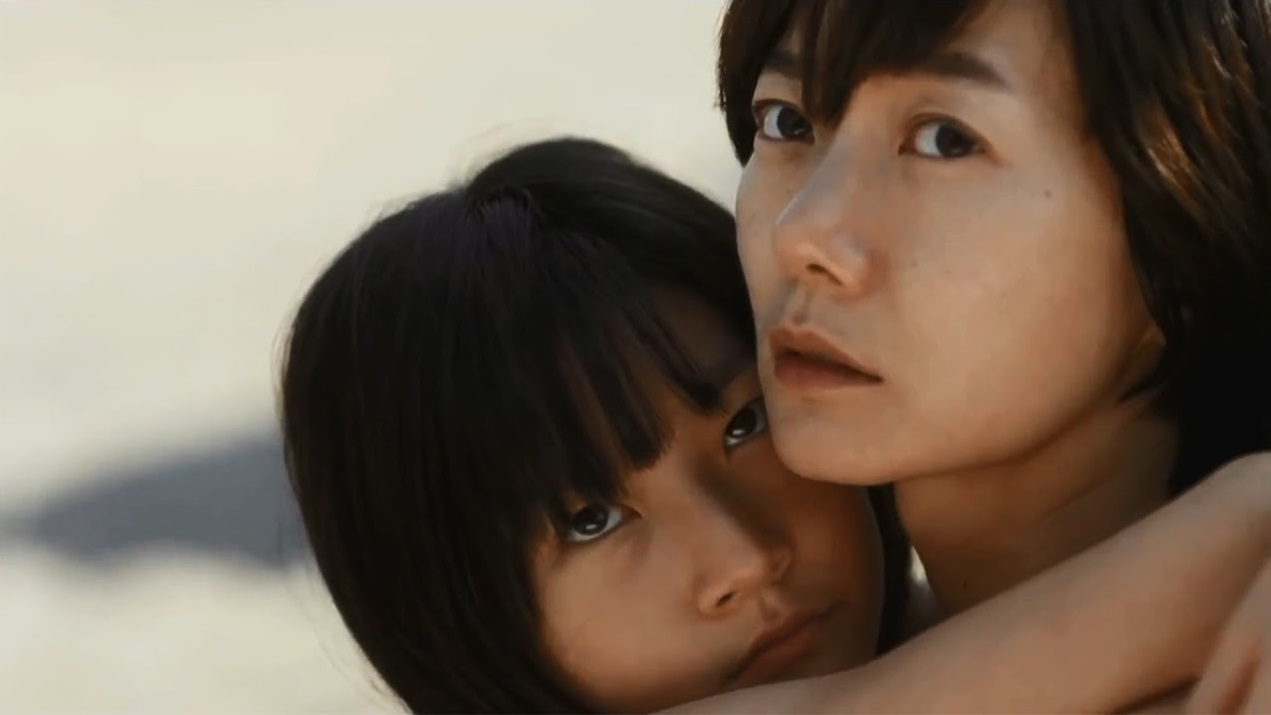 In Bae's experience, July Jung's film speaks with sufficient clarity to transcend cultural barriers, "I feel the film affected audiences both domestically and internationally. When I first saw audience reactions abroad and the way international audiences related so strongly to the story, I thought 'Ok, this is not just a case of Korean problems or Korean issues'. The fact that isolation and loneliness is strongly depicted in the narrative regardless of the character's sexuality I think helped audiences from anywhere in the world relate to the story."
The actress herself saw such appeal in the film's script that, along with co-star Kim Sae-ron, she agreed to perform free of charge in order to get it made, "I really wanted to support A Girl at My Door in every way I could. So many great scripts fall by the wayside and never reach an audience in Korea and when I read the script I thought, 'I would play any role, large or small in this film. I'll do anything to make this film work, to make sure it is seen.'" Bae feels that the film fills a particular void in recent Korean cinema, "I have missed seeing this type of Korean film. I am a big fan of Korean cinema but nowadays it's so hard for films with heavy themes to get financing. If investors think a story is too heavy to make money, it more often than not doesn't get made. 10 to 15 years ago, when I did Barking Dogs Never Bite or Take Care of My Cat, Korean cinema was wonderfully varied but recently that diversity is far less prevalent, and I miss that diversity deeply."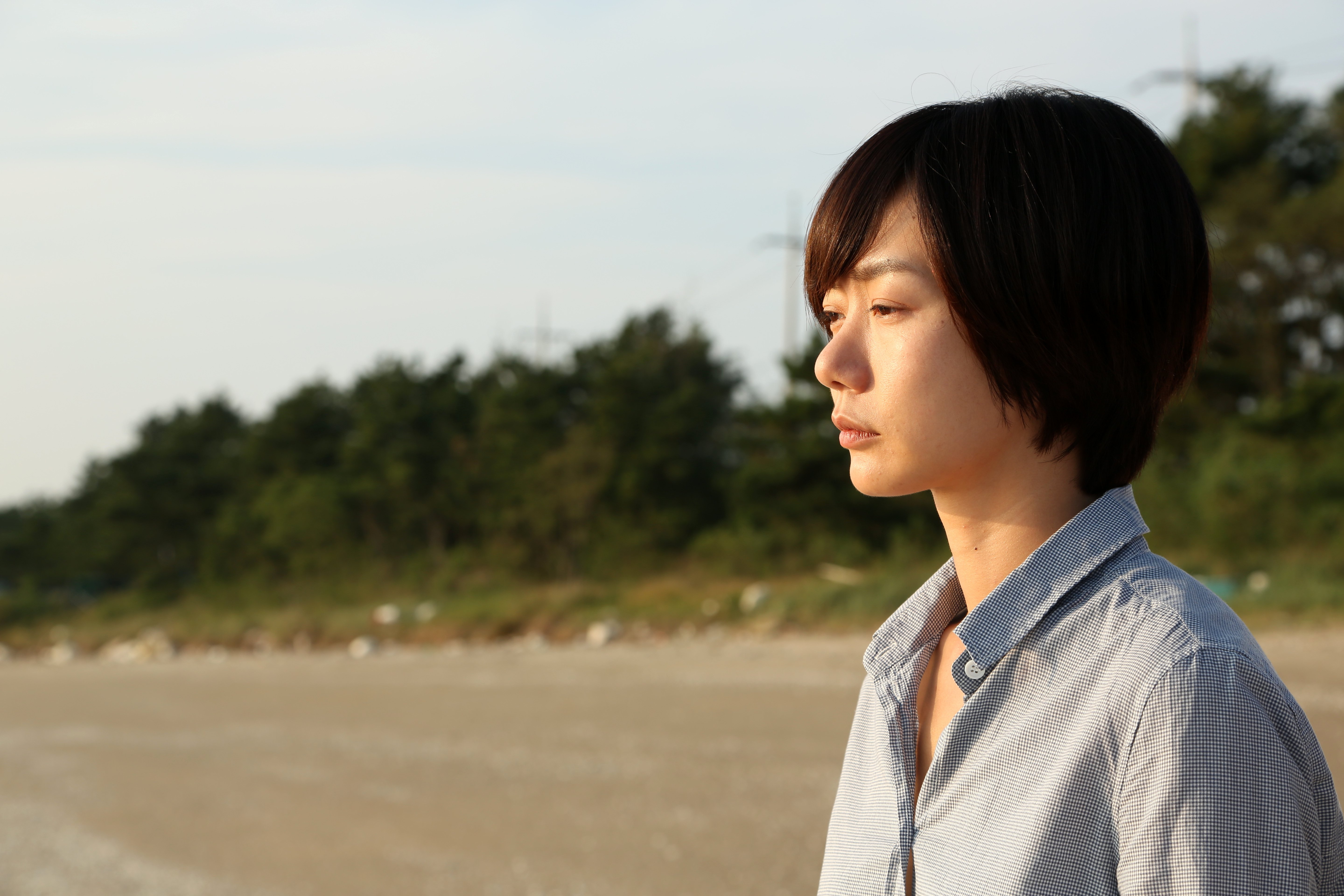 One filmmaker who's no stranger to heavy themes is A Girl at My Door's producer, the revered Lee Chang-dong. According to Bae, the Oasis and Poetry director's influence was pivotal to the film's creation, "July Jung was a student of his at university – he was a professor – and he picked up her script and decided it should be made into a film. I heard he got involved in the writing as well. He also worked in the editing room and visited the set quite often to give her advice. He even gave me a little bit of advice on my acting in the film. You can almost smell Lee Chan-dong's work through the entire film."
The nature of such collaborations is often what sways Bae in selecting projects, "Ultimately, my decisions have always been based on who I want to work with, more than anything else. The most important thing for me in a film is who the director is and/or who is involved in making the film. Internationally, I have worked with Hirokazu Koreeda and Nobuhiro Yamashita, who are both incredible Japanese directors. They are geniuses, and I've worked with the Wachowskis in the US, who I really love. For Korean cinema, I might be more specific in my choices – I am quite picky and I guess there are some directors I maybe wouldn't want to work with – but of course I don't want to give any names as that might end badly."
Despite this self-confessed pickiness, Bae's future currently feels wide open, "I'm quite spontaneous so even I can't say what I'm likely to do in the future. I follow my instincts when I choose a film, so there are no boundaries. I want to work on challenging films, something new, something stepping away from the norm. I love challenges."
Watch A Girl at My Door on FilmDoo. (UK & Ireland only)
Find more Korean films here.