By David Pountain
From the resonant absurdity of The Wayward Cloud to the most penetrating finale of the year in Stray Dogs, Chen Shiang-chyi has an outstanding record of performing in profound, socially relevant works of subtly affecting drama. Exit, the understated new picture starring Chen as a lonely, timid mother and wife, is no exception, finding its haunting mood of alienation and desperation in its long, agonising silences. As the socially burdened heart of the film, Chen Shiang-chyi gives a mesmerising performance that suggests a plethora of emotions beneath a near-static surface. When the actress was recently in London to shoot another upcoming film called The Receptionist, FilmDoo took the opportunity to sit down and discuss with Chen her role in Exit and how it fits into her legendary career.
Chen received performance training in the US where she found the American style of acting to be "efficient like fast food" in that for "each part, each scene, there is always a purpose for each action. With the American way, it is impossible to have the character just sit here and look at you, stare at you without doing anything – it would be without purpose. It wouldn't be effective enough." The actress prefers the styles of Europe where "they develop characters in a more all-round, all-perspective way" and specifically France where she would've studied acting if she could speak the language, "It's more comprehensive, unlike the American way where you have this specific feeling at this moment. In European cinema they develop that emotion or that personality in the whole film."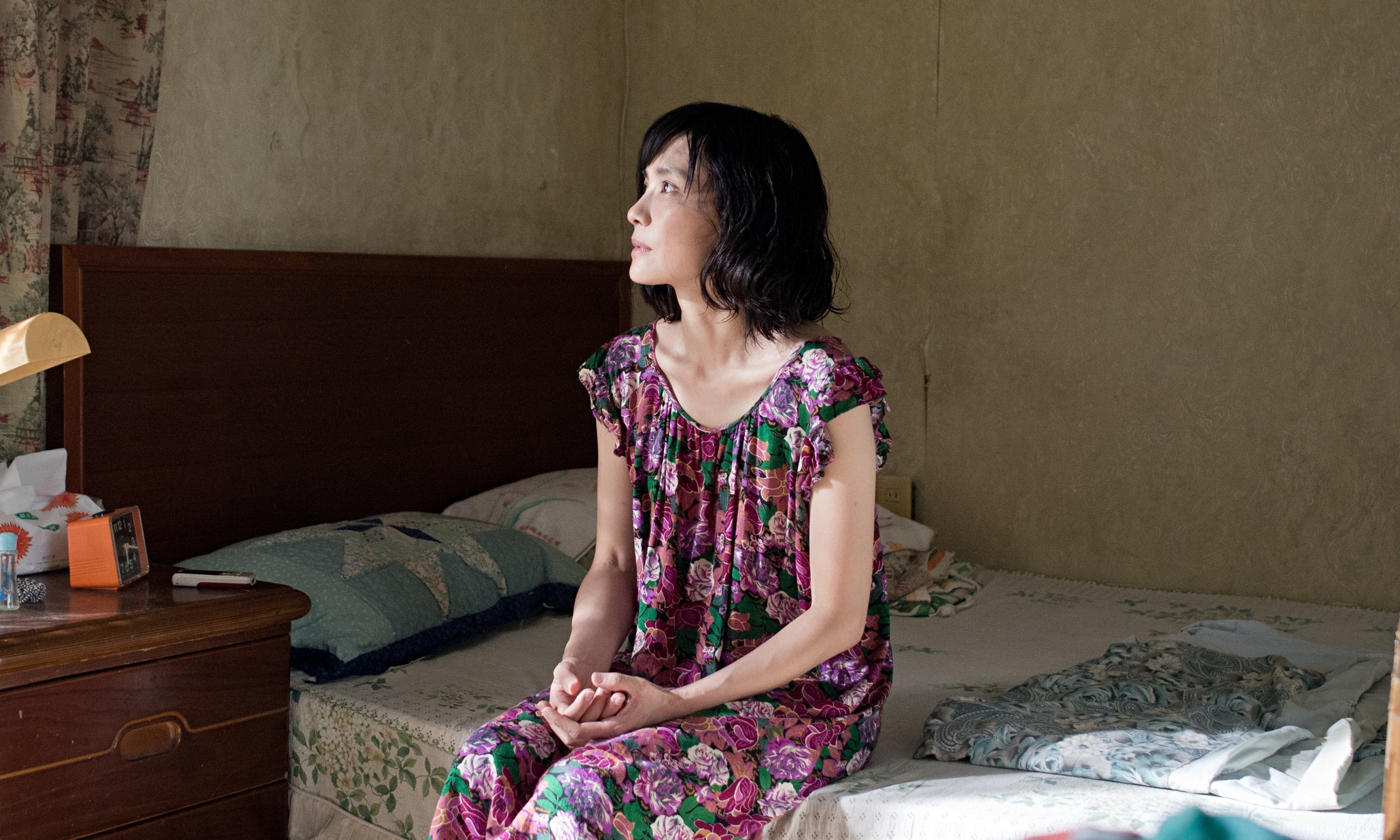 The actress made her big screen debut in Edward Yang's 1991 classic A Brighter Summer Day but has since come to be associated most strongly with the renowned Tsai Ming-liang, having appeared in almost every one of his feature films since 1997's The River. Chen describes the director as 'a very weird person' but appreciates the creative opportunities his films offer, "Tsai Ming-Liang will ask me to co-work with him, to develop a plot, even to check the site we are going to shoot at and we will develop new ideas."
While her new film Exit, directed by Hsiang Chienn, has been regularly compared to the work of frequent collaborator Tsai, Chen sees "a lot of differences between these two directors", feeling that the association is being made "just because they use the same actress and also because both films use very little dialogue. That's why people may think they're quite similar but actually Tsai doesn't focus on the characters or the story. He doesn't want any plot, he doesn't want any story or any characters. So actually it's quite different."
By contrast, her performance as Ling-tzu in Exit dominates the spotlight, allowing her to "develop the story with this character in a very comprehensive way". She suspects that this prominence in the new film may be the reason for her winning her first prestigious Golden Horse Award, having previously been only nominated for her turns in Tsai's The Wayward Cloud and Goodbye, Dragon Inn.
Chen considers her latest role to be a challenging one, "In Taiwanese cinema, it's a very rare type of character. She may appear very quiet, very peaceful but actually deep inside there's a lot of drama going on." Upon receiving the part, Chen recalls being very excited at the prospect of experimenting with her own unassuming style of conveying a "subtle message and emotion deep inside the character", claiming that she cannot act in the style of more overt melodrama.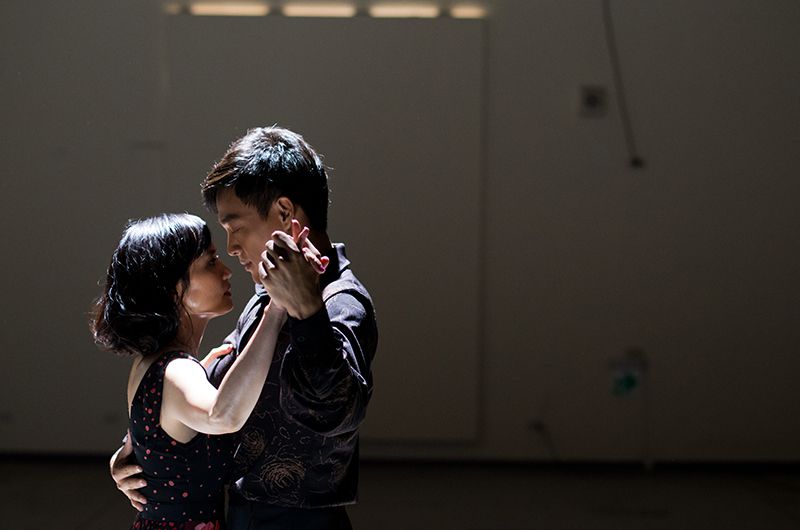 The actress views the story of her character as one that "reflects the social reality of Taiwan. Many Taiwanese husbands go to work in mainland China so the function and structure of the Taiwanese family has been imbalanced – gradually there's only a woman alone. This reflects not only the phenomena in Taiwan, but also in the universe because universally a lot of families' functions and structures are also being undermined and changed."
Despite the problems Exit addresses, Chen considers the film to be an optimistic work, feeling that it ultimately depicts a trapped individual who "finally finds a way out, to find her own identity as a woman, as a human being." In the film's sublime final scene, her character displays great persistence that Chen personally takes to be inspiring, "Other audience members may have some other interpretation but to me it was a most optimistic ending. Some people have said that if it were a man then they could never have done what she does. After you cry a lot, you're exhausted. Probably most men would just give up but only women can go on like that after you cry and you've been exhausted by crying. That is my interpretation and I hope that, when I'm older, I will know to rewatch that scene to see that every door can be broken. There's always a way out for you."
When it comes to the current state of Taiwanese cinema, however, she is somewhat less enthusiastic, "Taiwanese cinema in recent years has not developed very well because the established masters have become very slow in their production and the emerging directors tend to do too commercial things, making films more like entertainment shows, variety shows. Exit is more in-between, not that commercial. That is what makes this film special. I'm quite worried about this situation because Taiwanese cinema had a peak time with Edward Yang, Hou Hsiao-hsien, Tsai Ming-liang. It was because of their work that the world started to pay attention to Taiwanese cinema but in recent years there's been an interruption in its development. This situation can be seen in the Golden Horse Awards last year. Except for Exit's best actress award – and another, Meeting Dr. Sun, won the best original script – the awards went to mainland Chinese cinema so that's already a sign, a warning, an alert."
Nonetheless, so long as artists like Hsiang Chienn and Chien Shiang-chyi are willing to defy commercial trends to create enduring works of substantial emotion and insight, Taiwanese cinema will still have some inspiring life in it.
Watch Exit on FilmDoo.com. (UK & Ireland only)