Dir: Joon-ho Bong
The Host is a brilliant creature feature set in Soeul by the Han River, the original title being Gwoemul which translates directly to "Monster". Directed and co-written by Joon-ho Bong, also known for "Mother" and "Snowpiercer", he has made a name for himself with his strong directing talent. The film stars Kang-ho Song (Gang-Doo) whose daughter falls victim to the monster and the rest of his family needs to do what they can to rescue her.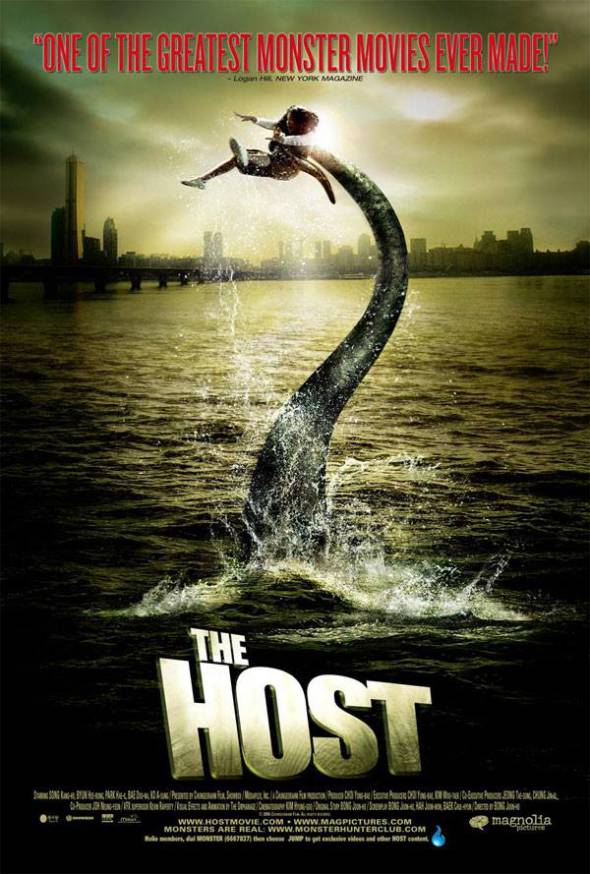 The story starts with an American pathologist's assistant dumping a chemical down the drain which leads into the Han River. As the years pass by, there are reported sightings of a strange amphibious creature lurking in the river. Joon-ho Bong says the inspiration for this story came to him when he read about a mutated fish being found in the Han River. Several years later into the story, we are introduced to Gang-Doo and his daughter Hyun-seo, who among many other locals experience a wave of destruction by the giant amphibious creature. Kang-ho Song's performance adds a lot of humour to the dark and traumatic tale. The story comes to a very deep and emotional conclusion but with a glimmer of hope and reunion for the family.
Joon-ho has established himself as a top director and is well known for his intricate characters, taking you on an 'emotional roller coaster'. On the aesthetics and visual effects side, he is known for using long takes to present big events, sometimes showing multiple events simultaneously and allowing them to roll into one. It's a brilliant way to change the angle of the story and also add suspense or humour. This technique is definitely used in The Host as we watch long action sequences of the monster going on a rampage through the parks of Seoul.
This is a monster film with an array of emotions whilst keeping an even flow throughout the film, often using dark comedy as a balance. The Host will make you become more involved with the characters and the monster itself.