Director: Naziha Arebi
In Naziha Arebi's Freedom Fields, the passage of time is marked by the number of years that have elapsed since the Libyan revolution. Over the course of half a decade, the documentary charts the changing national mood, as the initial atmosphere of widespread optimism gives way to despair in the face of continuing violence. But as the climate shifts into mass disillusionment, Arebi's film leans in closer to find another revolution unfolding on a more personal scale.
While the core narrative of Freedom Fields concerns an all-female football team's struggle to play their first international game, much of the feature's first two acts is spent immersing viewers in the cultural landscape that the players navigate in their day to day lives. Through news reports and social media – not to mention the film's many car journeys through the city – Arebi evokes an ongoing tension between tradition and progress.
As religious leaders sermonize on the perils of defeminized women playing with exposed legs, the players speak of pressure from families to give up the sport for the sake of marriage. This cultural endgame holds an intimidating presence by way of the wedding dresses displayed in shop windows, while the streets fill with football supporters who cheer only for the nation's Federation-backed male team.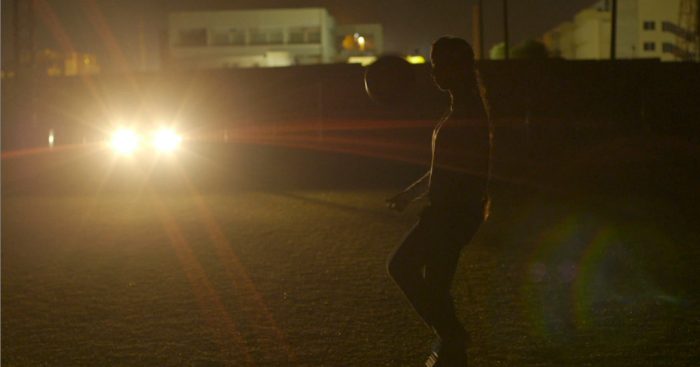 All the while, political upheaval remains an inescapable part of the societal fabric, and so the film conjures striking images of burning buildings and plumes of smoke. The sound of gunfire is often heard from a distance as the women go about their lives, and even the act of playing sport becomes swamped in discussions of safety, security and compromise.
At its most compelling, Freedom Fields uses the team's struggle to play football as the prism through which all this national turmoil is observed. At the same time, there are stretches where the film becomes so immersed in its socio-political context that its central narrative begins to feel like an afterthought.
But if the film's personal stakes are sometimes overshadowed by the history unfolding around its subjects, Freedom Fields goes some way to correcting this imbalance when it journeys to Lebanon for its third act. Even abroad, the team is constantly having to push against the restrictions imposed on them by their own management. Once the women take to the pitch, however, a cathartic feeling of solidarity emerges to cut through all the noise.
To arrive at this fleeting moment of transcendence, the team had to jump an absurd array of cultural and political hurdles, but in the film's final minutes, Arebi suggests that this seemingly small victory may have planted the seeds for further change. It's an optimistic conclusion that rings true even against a backdrop of disillusionment, offering a potent and thoroughly earned reminder that revolutions don't always happen all at once.
Freedom Fields hits UK theatres on May 31st.