By James Haseltine
Directed by Adam Bhala Lough
London Film Festival review
"Hot Sugar's mission is to take the sounds we come across every day and disguise them in his musical compositions." Regarded as the modern day Mozart, Hot Sugar, or, Nick Koenig, samples the world's sounds to create a hybrid of the universe and electronica to present his attitude to life's obstacles and life's mysteries through unique musical compositions.
Hot Sugar's Cold World, directed by Adam Bhala Lough, dives deep into Koenig's psyche after a recent break up with rapper partner Kitty. Exploring Nick's perceived place in the world, his familial roots in Paris and his relationships, Lough joins him on a journey of discovery and sound recording. Splicing shots together, Lough mirrors the experimental creative process honed by Koenig as a discerning romanticism descends on Koenig's quirky bubble.
Lough directs a poetic and often warming picture of the character behind Hot Sugar without falling into the pitfalls of bias. There is no real clear message thrust upon the viewer. Nick Koenig is at the centre of the show and we come away with a fleshed out image that lingers for its prophetic ramblings,  memorable characters, persevering loneliness and comic timing.
[On the Notre Dame organ] "I don't think any Ruff Ryder tracks, any Damon Grease beats have ever been played in Notre Dame. So that's a pity." It's the absurdity of such comments that play heavily into the character behind Hot Sugar. Existing on the surface is a light hearted, intelligent, well spoken comically cynical individual that finds sheer enjoyment out of the pursuit of the world's sounds, collating them and publishing them for the world to hear.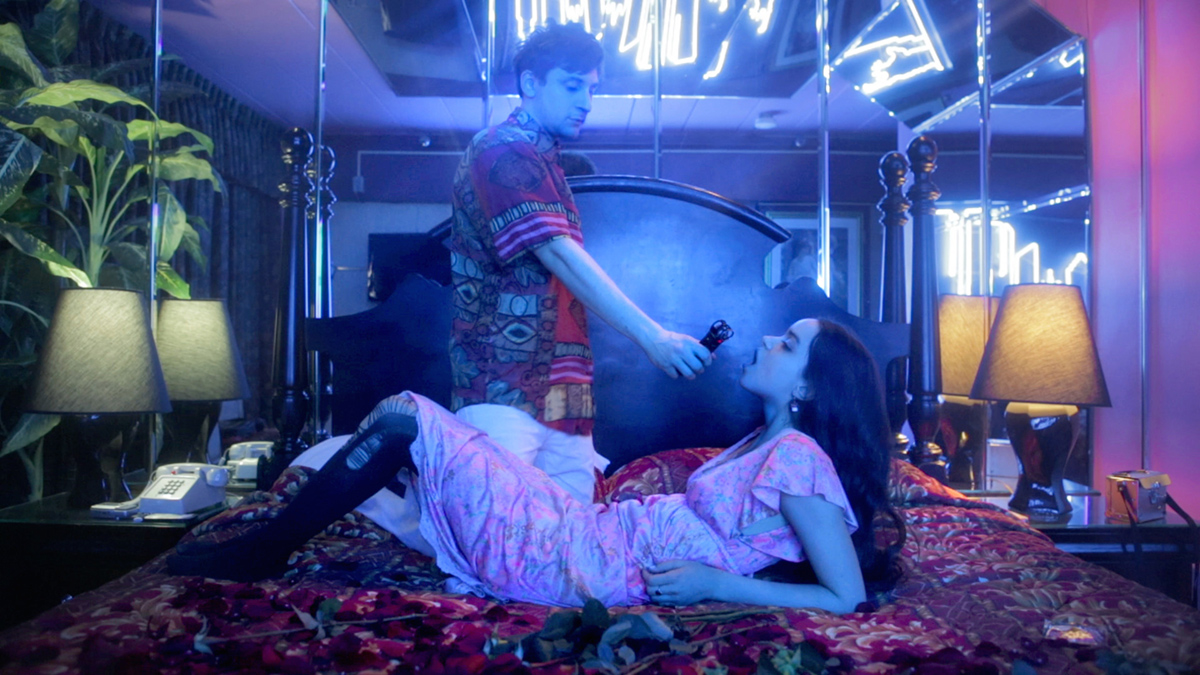 "Honestly, recording sounds are the closest I have to having control over anything in life…I'm literally playing with the universe and holding it to my liking. So, that's why I do it, it's a sense of ownership and control."
Through his exploration of the sound of silence, a sense of desperate melancholia transcends Koenig's palpable loneliness. Never has there been a more intimate portrait of the age of experimental music production and Lough manages to capture the hidden character behind Hot Sugar's switched on persona. Often alone, Koenig's tangible venture into musical creativity is stunning as we become privy to the fascinating production process from recording to keyboard to Soundcloud.
Such a deeply intimate portrait treats the viewer to an array of fascinating people and absurdist adventures while maintaining an element of grounded reality with a recurring piano loop. Never overlooked is the looming figure of reality and death which adds a sombre tone to Hot Sugar's Cold World but you won't come away shivering.
There's a mumblecore homage with Martin Steer involving a sketchy salesman and fireworks. An interview with Neil deGrasse Tyson. A visit to the birth of the internet and a break in at the Paris catacombs. But ever present in this wonderfully diverse picture is Nick Koenig and his portable sound recorder.
As Koenig captures the sounds of the world, Lough captures the figure behind Hot Sugar's dancing, entertaining persona. A deeply philosophical figure, Nick Koenig often comes across with a simmering bitterness but his fun loving attitude creates a wholly different, more important image.
Watch classic London Film Festival entries at FilmDoo.com: